Investors Title Co. Boosts Dividend by 25%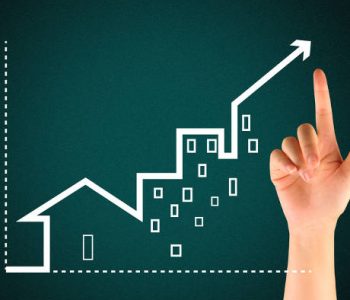 Company Benefits from Improved Real-Estate Market
New York, NY — Investors Title Company (NASDAQ:ITIC) said today that it is increasing its quarterly dividend payout by 25% to $0.20 per share from $0.16 a share as the low-interest-rate environment increased real estate transactions. (Source: "Investors Title increases quarterly dividend," Reuters, August 10, 2016.)
Before announcing an increase in dividend, Investors Title said its net income increased 9.9% to $4.5 million, or $2.35 per diluted share in the second quarter, versus $4.1 million, or $2.05 per diluted share, in the same period a year ago.
Investors Title, based in Chapel Hill, North Carolina, writes and supports residential and commercial title insurance and provides a range of related services. The company also provides investment management services and services in connection with tax-deferred exchanges of like-kind property.
"We are pleased to report a record level of earnings for the quarter, driven by a higher proportion of direct business, favorable loss development trends, and stable overhead expenses," Chairman Allen Fine said. "An improving economy, coupled with an unexpected drop in mortgage interest rates, resulted in the continuation of an active real estate market. We remain optimistic that these positive economic trends will continue to bring strong transaction volumes and sustained levels of home prices throughout the remainder of the year." (Source: "Investors Title Company Announces Second Quarter 2016 Financial Results," Business Wire, August 3, 2016.)
Revenues decreased 4.7% when compared to the similar period last year, to $33.8 million, mainly due to a slight reduction in net premiums written and a net realized loss on investments, the company statement said.
The company's shares were up one percent to $97.20 in early trading in New York. They have surged 37% in the past one year, trading data compiled by Google Finance shows.
Net premiums written decreased 2.2% to $29.8 million, as a greater share of policy volume originated in markets with lower average premium rates. (Source: Ibid.)
The unfavorable geographic mix was partially offset by higher levels of purchase transactions, as generally improving economic conditions and increases in real estate values drove higher mortgage volumes. Lower average interest rates drove refinance activity up versus the first quarter, although volumes were down slightly versus the prior year period, the company said in the statement.
Operating expenses decreased 8.1% versus the prior year quarter to $27.3 million, primarily due to a decrease in the provision for claims, stemming from favorable loss development in recent policy years and a decrease in agent commissions.