IBM Is 1 Top Dividend Stock for 2017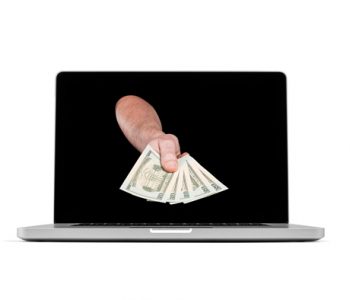 International Business Machines Corp. is a Top Dividend Stock
Valuations of tech stocks can get a bit out of hand, but that doesn't mean income investors should ignore the sector completely. International Business Machines Corp. (NYSE:IBM) stock, for instance, offers great dividends at a great price.
For many investors in the tech sector, dividends might not be the priority. I mean, some of the companies are not even profitable, and yet they can carry high valuations. When companies do have earnings, they can choose to pay a dividend today or reinvest the earnings. And quite often, they choose to reinvest, because in this fast-changing tech world, companies need to make sure that they stay relevant in the future.
While investors seem to be okay with some of these companies not being profitable today, the hope is that, at some point in the future, they will be hugely profitable and will be able to return value to shareholders.
The thing is, though, there are companies that have already accomplished that. IBM stock would be a good example. The company currently pays $1.40 of dividends per share on a quarterly basis, giving IBM stock an impressive annual dividend yield of 3.37%.
As a matter of fact, IBM stock started rewarding income investors a long time ago. The company has been paying consecutive quarterly dividends since as early as 1916, when the vast majority of tech stocks today weren't even around. Moreover, its payout is still growing. The company has raised its dividends in each of the past 21 years and, since 2010, IBM stock's quarterly dividend rate has more than doubled. (Source: "IBM Board Approves Increase in Quarterly Cash Dividend for the 21st Consecutive Year," International Business Machines Corp., April 26, 2016.)
A hundred years of continuous dividends is truly impressive. Just think about it: there were numerous technological advancements that changed the structure of the competitive tech industry. Moreover, there were also quite a few economic downturns that shut down many businesses. IBM, on the other hand, not only survived, but managed to reward income investors every single quarter.
But that's not all. What really makes IBM stock special is that, despite being a century-old dividend-paying stock, the company remains relevant to this day.
As a consumer, you probably haven't heard that much about IBM's products and services lately. This is because the company sold its personal computer business to Lenovo Group Limited (ADR) (OTCMKTS:LNVGY) in 2005. While this means it can no longer profit from selling "ThinkPad" laptops, the company still has a massive enterprise segment. In fact, according to Gartner Inc (NYSE:IT), IBM is the largest IT services provider in the world. (Source: "Market Share Analysis: IT Services, Worldwide, 2015," Gartner Inc, May 6, 2016.)
Moreover, the company is also capturing the boom in cloud services. International Data Corporation identified "IBM Cloud" as the second-leading infrastructure as a service (IaaS) provider in the world. (Source: "IBM Cloud Ranked Second in Worldwide Infrastructure as a Service (IaaS)," International Business Machines Corp., July 11, 2016.)
Why IBM Stock's Dividends Could Continue
For income investors, the key to note here is that enterprise IT is a sticky business. When a large corporation uses IBM's solutions that are critical to its systems and processes and spends resources training its employees, it would be reluctant to switch to a different IT services provider.
Best of all, compared to most other stocks in the tech sector, IBM stock looks like a bargain. Trading at $165.87 apiece on Friday, the company has a price-to-earnings (P/E) multiple of just 13.53 times, much lower than the IT services industry's average P/E of 21.72 times.
IBM's leading position in a sticky business could translate to recurring revenue. And that, my dear reader, is why IBM stock's dividends could continue well into the future.