Why Dividend Investors Should Own General Motors Company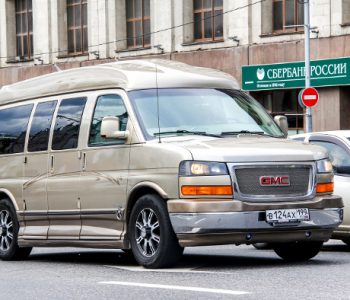 GM Stock Could Be a Bet for the Future
In today's stock market, the automotive industry is far from being an investor favorite. And there's a good reason for it. Automakers not only have to deal with the cyclical nature of their business, but also have to face uncertainty coming from regulatory changes. Is there still a reason to for investors to own the biggest car maker in the U.S., General Motors Company (NYSE:GM) stock?
I believe so.
First of all, despite the lack of investor enthusiasm towards GM stock, the company is still great at selling cars. In 2016, General Motors sold 3.04 million vehicles in the U.S., making it the number-one car maker with a 17.3% market share. (Source: "Auto Sales," The Wall Street Journal, last accessed January 30, 2017.)
Of course, past performance does not guarantee future results, especially in the auto industry. GM had always been a dominant automaker in the U.S., but in 2009, it had to file for Chapter 11 bankruptcy protection. Investors still remember the huge losses GM stock took over that period.
Auto sales look great at the moment, but the auto industry is highly pro-cyclical. Moreover, other than the macro economy, there might be something even bigger for auto makers to worry about: the emergence of electric vehicles, or EVs.
Battery-powered cars are not the most common type of vehicle on the street today, but in the eyes of investors, they are the hottest thing in the market. Just take a look at how much EV maker Tesla Motors Inc (NASDAQ:TSLA) stock has gone up over the past several years and you'll see what I mean.
If electric cars are going to be the future, would there still be a market for gasoline-powered vehicles? That concern is among the top reasons why automakers like GM stock trade at a huge discount compared to Tesla stock.
The thing is though, while General Motors has always been known for making gasoline-powered vehicles, the company could still have a future when streets are filled with electric vehicles.
GM released its pure electric car, the "Chevrolet Bolt," in December of 2016. While it didn't get nearly as much hype as Tesla's "Model 3" announcement, GM's electric car is nothing to sneeze at.
One of the biggest issues with electric cars is their limited range. The Chevy Bolt addresses this issue with an EPA-certified range of 238 miles. In comparison, Tesla's upcoming Model 3 is expected to have a range of 215 miles.
The Bolt is also quite affordable. It starts at $37,495, but after taking into account a $7,500 federal tax rebate, the car could cost just $29,995. That's why many consider the Bolt to be the world's first affordable long-range EV for the mass market. It even won Motor Trend's Car of the Year award for 2016.
It's probably going to take a while before we see higher adoption rates of EVs, but that doesn't mean General Motors needs to wait that long to reap rewards of the new trend in the automotive world. The company also makes the "Chevrolet Volt," a plug-in hybrid. Again, the Volt does not make headlines as often as offerings from Tesla, but last year, it was the second best-selling plug-in vehicle in the U.S. (Source: "Monthly Plug-In Sales Scorecard," InsideEVs.com, last accessed January 30, 2017.)
The Bottom Line on GM Stock
Income investors are not known for betting on "the next big thing" industries. But other than its future potential, GM stock also offers handsome payout today. With a quarterly dividend rate of $0.38 per share, General Motors stock has an annual dividend yield of 4.18%.
Investors looking to capture the present and the future of the auto industry should take a serious look at GM stock.