Intuit Inc. Hikes Quarterly Dividend by 13%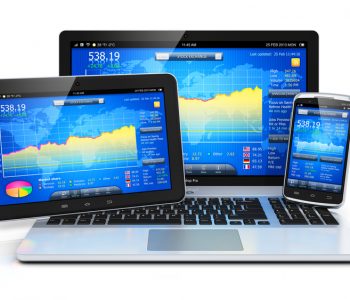 Profits Climb on QuickBooks Sales
Intuit Inc. (NASDAQ:INTU) has announced that its board of directors has approved a 13% increase in dividend payouts for the first quarter of fiscal 2017, as the provider of financial management solutions reported an earnings jump on strong tax product sales.
The company, which provides products such as QuickBooks and TurboTax to small businesses, said it will pay a $0.34 quarterly dividend per share, representing a 13% jump from the same period a year ago. The dividend for the first quarter of fiscal 2017 will be payable on October 18, 2016. (Source: "Intuit Revenue Up 12 Percent in Fiscal 2016," Business Wire, August 23, 2016.)
Intuit earnings per share more than doubled from $1.28 in fiscal 2015 to $3.69 in 2016, while sales climbed 12% to $4.7 billion.
"This was a strong year from start to finish," said Brad Smith, Intuit's chairman and chief executive officer. "One of our strategic goals is to be the operating system behind small business success, and our small business ecosystem remains vibrant. Total QuickBooks Online subscribers grew to more than 1.5 million, and small business online ecosystem revenue grew 25% for the year."
In fiscal 2016, the company repurchased $2.3 billion of shares at an average price of $91.00. The board also approved for an additional share buyback of $2.0 billion, bringing the total authorization to $2.4 billion.
Sales to small businesses increased 10% for the quarter and nine percent for the year as QuickBooks self-employed subscribers ended the year at 85,000, as compared to 25,000 a year ago. QuickBooks global online sales also rose to 287,000 paying subscribers, an increase of 45%. (Source: Ibid.)
For the first quarter financial guidance, the company said revenue will range from $740.0 million to $760.0 million and GAAP loss per share will range from $0.19 to $0.21. The company is expecting a total of approximately 1.6 million QuickBooks online subscribers.
"We feel confident in our ability to deliver against our financial principles and our long-term strategic goals," said Neil Williams, Intuit's chief financial officer. "We look forward to sharing our progress with you in September at our annual Investor Day and throughout this fiscal year."
For the full 2017, Intuit expects a sales range of $5.0 billion to $5.1 billion and GAAP diluted earnings per share of $3.35 to $3.45, versus $3.69 in fiscal 2016. Fiscal 2016 earnings per share includes $0.65 net income per share from discontinued operations. (Source: Ibid.)
Intuit shares were down about four percent during after-hour trading on August 23, following a six percent increase in the past three months.