Does International Paper Co (NYSE:IP) Make Sense For Dividend Investors?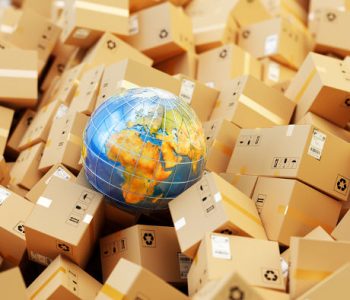 Potential Hike Incoming

International Paper Company (NYSE:IP) stock has increased its dividend consecutively in the last four years and it is on the verge of announcing another dividend hike for 2016. A strong free cash flow generation profile and conservative dividend payout ratio are two factors that have continued to support dividend distribution for IP stock.
IP stock is up more than 30% so far in 2016 and sits almost 19% above where it was around the same time last year.
IP Stock Dividend Distribution
If you are a dividend income investor, here is what you ought to know about International Paper's stock dividend profile.
International Paper stock last distributed dividends of $0.44 per share to shareholders on June 15, 2016. The dividend yield at International Paper stands at 3.8% and dividend payout ratio is 50.40%. A look at the payout ratio tells you that International Paper observes a conservative dividend distribution model that ensures that the company retains enough cash to keep paying and boosting its dividend distribution even in tough years. (Source: "International Paper Declared a Dividend of $0.44 per Share," Yahoo! Finance, May 17, 2016.)
A conservative dividend payout ratio is a prudent measure you will see in well-managed dividend stocks.
International Paper stock increased its dividend in 2015 by 10%, following a 14.3% boost to the dividend in the previous year. This year's dividend increase is likely to track that of last year.
Factors Supporting IP Stock's Dividend Streak
The major factor backing the long streak of dividend increases at International Paper is the company's solid free cash generation. The company's annual free cash flow averages more than $1.5 billion and about $620 million is returned to shareholders. That enables the company to comfortably cover its annual dividend budget in all seasons and without the pressure for external borrowing to cover dividend payouts.
What the management of International Paper has done when things are not working well is a dividend cut to conserve resources. IP stock made a dividend cut move in 2009, but has been gradually raising the payout since that time.
Can IP Stock Keep Paying Dividends In The Coming Years?
If you are interested in income investing, then you would want to know if International Paper's dividends are sustainable for the long haul.
International Paper has undertaken a number of investments and restructuring measures aimed at eliminating financial burdens and positioning the company for long-term growth.
International Paper spun off its distribution business called xpedx, which later merged with Unisource Worldwide to create an entity called Veritiv Corporation. The spinoff allowed International Paper, which owns 51% of Veritiv, to focus more on its core packaging business.
Besides Veritiv, International Paper is also in a joint venture arrangement with Ilim Holdings that contributes to its earnings. The joint venture paid $58.00 million in dividends to IP stock in 2015.
International Paper has been snapping up strategic assets to build its core business and generate more cash that can be distributed to shareholders. The company is in the process of swallowing Weyerhaeuser, a forest products company, for $2.2 billion. The acquisition is expected to boost International Paper's free cash flow, thus providing an incentive to increase cash distribution to shareholders, given that the company is looking for $175 million in synergies from the acquisition in 2018. (Source: "International Paper Makes $1.9 Billion Acquisition," USA Today, May 2, 2016.)
Stable prices of International Paper's products, such as paperboard and containerboard grades, and steady demand for the products are other pointers to the company's bright future and continuing dividend payout.
Investing In Company Image and IP Stock
The management understands that the future of International Paper stock does not only depend on the investment the company is making in income-generating assets. The leadership of the company can also be seen putting great emphasis on the company's corporate image.
That led to the creation of Vision 2020, under which International Paper is working to address the issues around how its operations impact people and the planet. With the growing concern over global warming, no company wants to turn a blind eye to how it handles emissions and wastes resulting from its operations, lest it be viewed by the public and regulators as a irresponsible and archaic corporation. The company came up with Vision 2020 goals in 2010 and so far it has already made great strides in preserving the environment. (Source: "Is International Paper Reaching Its Environmental Goals? (IP)," Investopedia, September 1, 2016.)
One of International Paper's goals under Vision 2020 is to reduce greenhouse emissions by 20% and by the end of 2015, it had reduced it by 16%. The other goal concerned reducing deoxygenated wastewater by 15%; the company had reduced it by 17% by the end of last year, thus putting it ahead of its schedule. Though International Paper stock is not faring equally in every goal, at least the progress it has made shows it to be a responsible company and that is great for its business future.