International Business Machines Corp. Hikes Dividend by 7.7%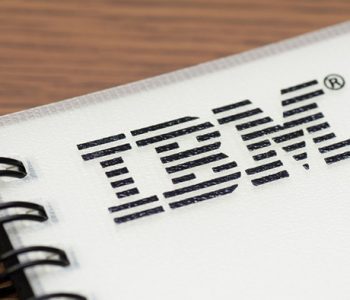 100 Years of Consecutive Quarterly Dividends
International Business Machines Corp. (NYSE:IBM), nicknamed Big Blue, has hiked its quarterly dividend, but the move did little to impress IBM stock shareholders.
On Tuesday, IBM announced it would raise its quarterly cash dividend by $0.10, representing a 7.7% increase from the previous level. (Source: "IBM Board Approves Increase in Quarterly Cash Dividend for the 21st Consecutive Year," International Business Machines Corp., April 26, 2016.)
This marks the 21st consecutive year that IBM has increased its quarterly cash dividend. Tuesday's decision raised IBM's quarterly dividend payout to $1.40 per share, translating to an annual dividend yield of 3.76%.
"IBM is transforming its business into a cognitive solutions and cloud platform company," said Ginni Rometty, IBM's chairman, president and chief executive officer. "Our strong profit and cash flow performance allow us to make the investments required to drive this transformation, while continuing to return significant capital to shareholders." (Source: Ibid.)
Raising dividends is usually considered a good thing by shareholders, but IBM's announcement did little to soothe investors' concerns.
The issue with IBM is that its business has been showing signs of a slowdown. According to its most recent earnings report, the company generated $18.7 billion in revenue in the first quarter. While that number managed to beat Wall Street's expectations, it marked the 16th consecutive quarter of revenue decline for IBM. (Source: "IBM Reports 2016 First Quarter Earnings," International Business Machines Corp., April 18, 2016.)
Worse still, the top-line number represented IBM's lowest revenue in 14 years. As a result, IBM stock tanked 5.6% the following day. Even a dividend hike could not send shares back to their pre-earnings level.
Will IBM stock ever be great again? Well, that would depend on how well the company transitions into its new business models. Under Rometty, the company is moving toward cloud-based services and data analytics. At the same time, it has been dialing back its traditional hardware business.
To see how well that process is moving along, investors will have to wait for Big Blue's next quarterly report in July.