Interest Rates: Fed Minutes Suggest Rate Hike Coming Soon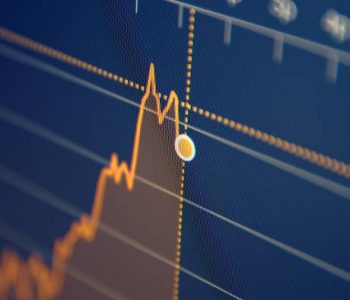 Fed to Raise Interest Rates in December?
It wasn't that long ago when someone from the U.S. Federal Reserve predicted as many as four rate hikes this year. But with just over a month left in 2016, the Fed has yet to raise its benchmark interest rates. Now, though, it looks like the Fed is ready for liftoff.
The latest minutes from the Fed's meeting earlier this month showed that most participants believed "it could well become appropriate" to raise interest rates "relatively soon." (Source: "Minutes of the Federal Open Market Committee," Board of Governors of the Federal Reserve System, last accessed November 23, 2016.)
"The information reviewed for the November 1–2 meeting indicated that real gross domestic product (GDP) expanded at a faster pace in the third quarter than in the first half of the year and that labor market conditions continued to strengthen in recent months," the minutes read. (Source: Ibid.)
According to the minutes, some participants argued that a rate hike should come at the Fed's December meeting in order to "preserve credibility."
The document mentioned that the U.S. labor market expanded "at a solid pace" in September, with the unemployment rate holding steady at five percent. The labor force participation rate and the employment-to-population ratio also increased in the month.
The jobs report for October, which came after the Fed's November meeting, should strengthen the point. In October, total nonfarm payroll employment rose by 161,000, with the unemployment rate declining to 4.9%. (Source: "Employment Situation Summary," Bureau of Labor Statistics, November 4, 2016.)
The latest data on consumption could also reinforce the idea of a December rate hike. Earlier this month, the U.S. Department of Commerce said that retail sales increased 0.8% in October, after an upwardly revised one-percent gain in September. The two months also marked the biggest back-to-back gains since 2014. (Source: "Advance Monthly Sales for Retail and Food Services October 2016," U.S. Department of Commerce, November 15, 2016.)
The Federal Open Market Committee (FOMC) will hold their final meeting of the year on December 13 and 14. Financial markets are almost certain that the central bank will raise its benchmark interest rate by 25 basis points to a range of 0.5% to 0.75%. (Source: "Countdown to FOMC," CME Group, last accessed November 24, 2016.)