Interest Rates: Bond Yields Spiked in Light of Strong Economic Data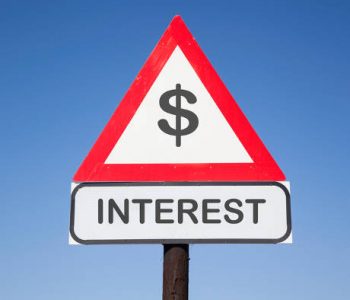 10-Year Treasury Yield Up One Percentage Point Since July
With indications of a strong economy and an expected rate hike in December, interest rates are surging.
The yield on the benchmark 10-year Treasury note rose as much as 12 basis points to 2.49% on Thursday, reaching its highest level since June 2015.
Yields rise when bond prices fall.
With Thursday's spike, the yield on the 10-year Treasury note has climbed by more than one percentage point since July.
The Bureau of Labor Statistics is releasing its monthly jobs report today (December 2). Economists expect non-farm payroll employment to increase by 177,000 for the month of November, with average hourly earnings rising by 0.2% and the unemployment rate staying steady at 4.9%.
Note that earlier this week, the ADP Research Institute reported that private sector employment increased by 216,000 in November, exceeding the 161,000 expected by economists. ADP's report usually comes out two days before the government jobs report, providing an early look at employment growth for the month. (Source: "ADP National Employment Report: Private Sector Employment Increased by 216,000 Jobs in November," ADP Research Institute, November 30, 2016.)
The U.S. manufacturing sector is also showing improvement. The Institute for Supply Management reported on Thursday that manufacturing purchasing managers' index (PMI) was at 53.2 for the month of November, up from 51.9 in October. A reading above 50 indicates an expansion in the manufacturing sector, while a reading below indicates a contraction. (Source: "November 2016 Manufacturing ISM Report on Business," Institute for Supply Management, December 1, 2016.)
With great data like this, financial markets are almost certain that the U.S. Federal Reserve will raise its benchmark interest rate later this month. A Fed rate hike could put further downside pressure on bonds, pushing their yields even higher.
While higher bond yields can reflect optimism about the U.S. economy, they could affect borrowing rates. For instance, interest rates spiked after Donald Trump's surprise victory in the U.S. presidential election. As a result, mortgage rates also increased, with the average contract interest rate for 30-year fixed-rate mortgages increasing to 3.95% last month, leading to a 9.2% decline in total mortgage application volume. (Source: "Mortgage applications tank 9% as post-election rates soar," CNBC, November 16, 2016.)