Intel Corporation: The Best Tech Stock for Dividend Growth Investors?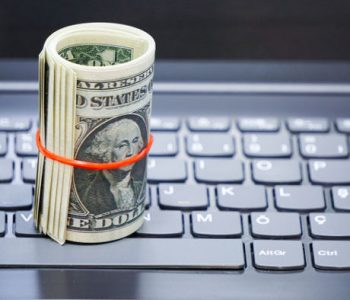 iStock.com/DorukTR
A "Next Big Thing" Play That Also Pays Dividends
Here at Income Investors, we like boring stocks that can deliver steadily increasing dividends. But what if you want to bet on some more exciting stuff, such as a company building the "next big thing?"
Well, the blunt reality is that companies at the frontier of technology tend to need a lot of capital. In order to build the "next big thing," they often have to reinvest a substantial portion of their profits (if they have any). That means, at the end of the day, there aren't many resources left to establish a dividend policy.
Still, that doesn't mean income investors have to ditch the tech sector altogether. In particular, there is one company that is in a strong position to benefit from technology megatrends. And it also manages to offer a generous dividend stream that has been growing for more than two decades.
Of course, I'm talking about Intel Corporation (NASDAQ:INTC), a multinational tech giant headquartered in Santa Clara, California.
Intel is no startup. Rather, it is one of the biggest players in the tech world. Started by making the "x86" series of microprocessors several decades ago, Intel has grown to become the leading chipmaker in the personal computer (PC) industry.
Trading at around $56.00 apiece, Intel stock commands a market cap of over $260.0 billion.
Now, you are probably wondering how a decades-old business could be on the frontier of technology. What's more, isn't the PC market heading toward a decline?
Well, today's Intel does a lot more than making microprocessors for personal computers. As a matter of fact, the "Client Computing Group," Intel's PC segment, represented just 54.1% of the company's total revenue last year. (Source: "Intel Reports Fourth-Quarter 2017 Financial Results," Intel Corporation, January 25, 2018.)
Where did the rest of the revenue come from? Data-centric businesses.
A Bet for the Future
You see, over the years, Intel has expanded its product offerings tremendously. Its current data-centric businesses include the "Data Center Group," the "Internet of Things Group," the "Non-Volatile Memory Solutions Group," and the "Programmable Solutions Group." Together, these four segments generated 16% revenue growth last year.
To give you an example of where Intel is at, let's take a look at its involvement in the autonomous car industry. There are plenty of automakers trying to build driverless cars, but, before these vehicles could drive themselves, manufacturers would first need advanced driver assistance systems.
Intel's subsidiary Mobileye has been a global leader in computer vision for autonomous driving technology. Last year, Mobileye had 30 design wins with 27 original equipment manufacturers (OEMs). Its program launches in 2017 included the "GM Super Cruise," "Audi zFAS," and "Nissan ProPilot." (Source: "Towards Autonomous Driving," Intel Corporation, last accessed May 31, 2018.)
In the cloud computing business (another fast-growing area in tech), Intel is even more dominant. As more and more businesses move from on-premise deployment to cloud solutions, there has been a huge demand for data centers.
Amazon.com, Inc. (NASDAQ:AMZN) and Microsoft Corporation (NASDAQ:MSFT) are known as the two biggest players in the cloud computing business, but guess which company makes the server chips that power their data centers?
Yep, it's Intel again. In fact, the company practically controls the entire server chip market. Some analysts estimated Intel's market share to be over 99%. (Source: "Qualcomm Begins Selling Server Chip It Says Beats Intel's," Bloomberg, November 8, 2017.)
To put it simply, Intel is evolving to become a company that powers data centers and billions of future smart, connected devices.
A Tech Stock That Offers Value
Companies at the frontier of technology have one thing in common: they tend to be expensive. Because companies building "the next big things" have the potential to make huge profits in the future, investors have rushed towards them, bidding up their prices.
And that's where Intel stock stands out. Despite being a dominant player in several up-and-coming industries, INTC stock is not really that expensive.
In fact, according to the latest data from Reuters, Intel trades at just 15.2 times its earnings. This is quite a bit lower than the industry's average price-to-earnings (P/E) multiple of 21.1 times. (Source: "Intel Corp (INTC.OQ)," Reuters, last accessed May 31, 2018.)
The best part is, unlike the case with other companies that are building "the next big things," investors of Intel Corporation don't have to wait for the company's potential profit to realize.
As a well-established business, Intel already generates enough recurring profits to support a generous dividend policy.
Top Dividend Growth Stock for 2018 and Beyond
Right now, the company pays quarterly dividends of $0.30 per share, giving INTC stock an annual yield of 2.2%.
The payout has also been growing. Intel has paid either steady or increasing dividends for 25 years. In just the last five years alone, the company's quarterly dividend rate has increased by more than 33%. (Source: "Dividends," Intel Corporation, last accessed May 31, 2018.)
For income investors who also want to be at the frontier of technology, Intel stock is a top pick for 2018 and beyond.