Intel Corporation: Lock in a Growing Income Stream by August 5?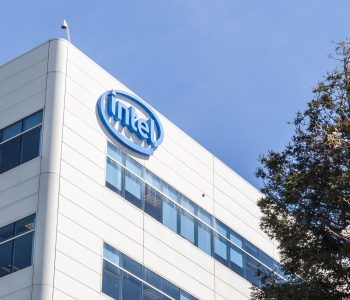 iStock.com/JHVEPhoto
The Best Dividend Play in Tech?
Frankly, tech is not known as the best sector for risk-averse income investors. Volatility is the norm and double-digit swings in share prices are not uncommon. Even a company as solid as Intel Corporation (NASDAQ:INTC) is not immune to those ups and downs; since reaching a high of over $58.00 per share three months ago, INTC stock has tumbled over 15%.
Still, there is a very good reason for income investors not to forget about this Santa Clara, California-based chipmaker: the company provides a safe and increasing dividend stream. Moreover, management is about to mail out another round of dividend checks soon. For investors who want to get their names on the distribution list for that payment, they'll need to act by August 5.
Time to Check Out Intel Corporation Stock
Other than the unpredictable share prices, the main reason why income investors tend to stay away from tech stocks is that most companies don't have the ability to pay reliable dividends. Due to the fast-changing nature of the tech industry, companies are trying hard to just stay relevant. As a result, most of them simply don't have the financial resources to establish a generous dividend policy.
And that's why Intel stock stands out. Thanks to its first mover advantage in the personal computer (PC) microprocessor business, the company established its presence decades ago. And while the industry has certainly evolved over the years, Intel managed to change with it. Other than its PC-centric Client Computing Group, today's Intel also makes money from a number of data-centric segments, including the Data Center Group, Internet of Things Group, Non-Volatile Memory Solutions Group, Programmable Solutions Group, and Mobileye. Together, these data-centric segments account for more than 45% of the company's total revenue. (Source: "Intel Reports First-Quarter 2019 Financial Results," Intel Corporation, April 25, 2019.)
Intel's entrenched market position means it can do something that very few tech players can afford: paying an increasing dividend.
In 2009, Intel Corporation had a quarterly dividend rate of $0.14 per share. Today, the amount stands at $0.315 per share. So in just the last decade, the company's quarterly cash payout has increased by 125%. (Source: "Intel Corporation Dividend Date & History," Nasdaq, last accessed July 18, 2019.)
At its current share price, Intel stock offers an annual yield of 2.6%.
And based on Intel's financials, the company's  track record of dividend increases is well-positioned to continue.
In 2018, Intel Corporation's revenue grew 13% year-over-year to $70.8 billion. The company's adjusted earnings came in at $4.58 per share, representing a whopping 32% increase over the $3.46 per share earned in 2017. (Source: "Intel Reports Fourth-Quarter and Full-Year 2018 Financial Results," Intel Corporation, January 24, 2019.)
Considering that Intel declared and paid four quarterly dividends totaling $1.20 per share in 2018, its payout ratio came out to 26.2%. In other words, after all the dividend hikes over the years, the company was payout out just over one quarter of its profits. Such a conservative payout ratio not only leaves a very wide margin of safety, but also gives management plenty of room for future dividend hikes.
Mark This Date
On Thursday, July 18, Intel Corporation declared a quarterly cash dividend of $0.315 per share—five percent more than what it paid for the year-ago period. The dividend will be paid on September 1, 2019 to shareholders of record as of August 7. The ex-dividend date—the day on which the seller of the stock, rather than the buyer, receives the dividend—is set to be August 6. So for an investor to be eligible for Intel's upcoming dividend payment, they'll need to own INTC stock by August 5.