Intel Corporation: Is INTC Stock a Contrarian Income Opportunity?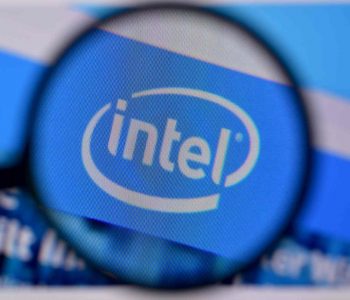 Why Income Investors Should Not Ignore Intel Stock
Mega-cap tech stocks have been some of the best performers this year, but Intel Corporation (NASDAQ:INTC) seems to have been left behind. Despite the company's established position in the semiconductor chip industry, INTC stock hasn't been a hot commodity lately.
Year-to-date, Intel stock has tumbled more than 27%. That was quite a sizable drop for a company that commands a market capitalization of $180.0 billion.
But don't cross INTC stock off your list just yet. Despite being an out-of-favor ticker at the moment, Intel Corporation still offers something that's not usually found in the tech world: a steadily increasing stream of dividends.
You see, the reason behind the latest drop in the price of Intel stock was the company's third-quarter earnings report. For the quarter, the company generated $18.3 billion of revenue, which represented a four percent decline year-over-year. Adjusted earnings came in at $1.11 per share, down 22% from the $1.42 per share earned in the year-ago period. (Source: "Intel Reports Third-Quarter 2020 Financial Results," Intel Corporation, October 22, 2020.)
However, investors already knew this wouldn't be a stellar quarter for most businesses because of the COVID-19 pandemic. On average, analysts expected Intel Corporation to earn $1.11 per share on $18.3 billion of revenue for the quarter. In other words, the company met Wall Street's earnings-per-share (EPS) estimate and actually beat their revenue estimate.
What investors did not like was the performance of Intel Corporation's Data Center Group. Wall Street analysts expected the group to bring in $6.2 billion of revenue in the third quarter. The actual number turned out to be $5.9 billion, down about seven percent year-over-year.
"A weaker economy due to COVID-19 impacted DCG's Enterprise & Government market segment, which was down 47 percent [year-over-year] following two quarters of more than 30 percent growth," said the company in its earnings release.
But it's not all bad news. Intel's cloud revenue, for instance, grew 15% year-over-year thanks to strong demand as people continued to work and study from home. Meanwhile, the Client Computing Group—Intel's largest segment—grew its sales by one percent year-over-year during the quarter.
And as I said earlier, Intel stock pays growing dividends. Over the past five years, Intel's quarterly dividend rate went from $0.24 per share to $0.33, translating to a total increase of 37.5%. (Source: "Dividends & Buybacks," Intel Corporation, last accessed November 5, 2020.)
And even with the impact of the pandemic, the company has had no problem meeting its dividend obligations. Intel's third-quarter earnings of $1.11 per share covered its quarterly dividend rate more than three times over.
It's a similar story if you look at free cash flow (FCF). Year-to-date, Intel generated $15.1 billion of FCF while paying $4.2 billion in total dividends. That's an FCF payout ratio of less than 30%!
Don't forget, while COVID-19 can be a source of short-term headwinds for Intel, the company does have some long-term catalysts. For instance, cloud computing, Internet of Things (IoT), and autonomous vehicles are industries that are yet to realize their full potential. So in the coming years, I wouldn't be surprised to see these industries drive growth in Intel's Data Center Group, IoT Group, and Mobileye subsidiary.
Bottom Line on Intel Corporation
Factoring in the downturn in its share price, it's easy to see why Intel stock could be an opportunity. As of this writing, S&P 500 companies have an average price-to-earnings (P/E) ratio of 35.38. Intel's P/E ratio, on the other hand, is at just 8.96. (Source: "S&P 500 PE Ratio," multpl.com, last accessed November 5, 2020.)
Meanwhile, the tech giant offers an annual dividend yield of around 2.9%. Again, this is better than the S&P 500 companies' average dividend yield of 1.7%. (Source: "S&P 500 Dividend Yield," multpl.com, last accessed November 5, 2020.)
Bottom line: You don't have to be a contrarian investor to like Intel Corporation, but with a relatively low valuation and an attractive yield, INTC stock definitely looks like a contrarian income opportunity.