Intel Corporation: This Dividend Stock Is a Bet for the Future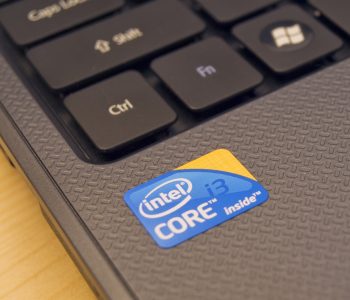 iStock.com/grebcha
Own Intel Stock for Dividends, and More…
Due to the fast-changing nature of the technology industry, tech stocks are not known as the most solid dividend payers. But Intel Corporation (NASDAQ:INTC) has been an exception.
Intel stock started paying dividends in 1993 and the payout has only been increasing. In other words, even after the burst of the dotcom bubble and during the last financial crisis, the company did not cut its dividend.
Most recently, Intel Corporation has been raising its payout on an annual basis. In just the last five years, INTC stock's quarterly dividend rate has grown from $0.225 per share to $0.30 per share, representing an increase of 33%. (Source: "Intel Corporation Dividend Date & History," NASDAQ, last accessed March 14, 2018.)
Mind you, a steadily increasing stream of dividends is not the only thing Intel stock investors have earned over the years. Due to the company's growing business, market participants have rewarded Intel Corporation with a much higher share price.
You see, even though Intel established its presence in the chipmaking business decades ago, its competitive advantage translates to this day. In particular, while the personal computer (PC) industry doesn't seem to be as hot as before, Intel has expanded its presence in other fast-growing areas.
For instance, due to the rise of the cloud computing industry, there has been strong demand for server chips. And Intel was quick to enter the market. In fact, Intel's Data Center Group, which offers platforms for the enterprise, cloud, and communications infrastructure, has been consistently delivering double-digit year-over-year sales growth.
In 2017, Intel's Data Center Group's revenue grew 11% from 2016 to $19.1 billion. Data Center Group now represents Intel's second-largest segment, only behind its PC-centric Client Computing Group. (Source: "Intel Reports Fourth-Quarter 2017 Financial Results," Intel Corporation, January 25, 2018.)
At the same time, Intel has also been capitalizing on the booming "Internet of Things" (IoT) market. The company offers platforms designed for multiple IoT market segments, including retail, transportation, industrial, and buildings and home use. Last year, Intel's IoT Group revenue surged 20% over the prior year to $3.2 billion.
Thanks to solid financial results from multiple segments, Intel's total revenue grew six percent in full-year 2017 to an all-time high of $62.8 billion. The company also generated a record $22.1 billion in cash from operations.
Investors noticed Intel's impressive performance. Over the last 12 months, INTC stock surged 47%. This is particularly impressive given that Intel Corporation is a mega-cap company commanding over $240.0 billion of market cap.
Of course, dividend yield moves inversely to share price. As Intel stock shot through the roof, its annual dividend yield now stands at just 2.33%. Still, the amount is higher than S&P 500 companies' average dividend yield of 1.78% at the moment.
Moreover, due to Intel's growing business, the company will likely continue its dividend increase track record. In 2017, Intel paid total dividends of $5.1 billion. Given its $22.1 billion of cash from operations, the company had a cash payout ratio of just 23.1%, leaving plenty of room for future dividend hikes.
And if Intel's financial performance can continue to support the upward momentum in its share price, INTC stock investors would be able to lock in some capital gains on top of the company's growing dividends.