Intel Corporation Earnings: Get Ready for Another Dividend Hike From INTC Stock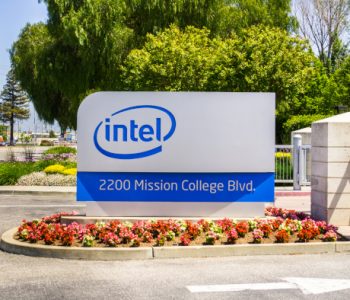 iStock.com/Andrei Stanescu
A Solid Dividend Stock From the Tech Sector
It's earnings season again. For dividend investors of Intel Corporation (NASDAQ:INTC), good news should be on the way.
Let me explain.
In the past several months, you've probably heard the term "tech wreck." This refers to the massive drop in share prices of technology companies in the U.S. stock market. Some of the biggest players in the industry were deep in the red.
For instance, Apple Inc. (NASDAQ:AAPL) stock plunged 30% in the fourth quarter of 2018, while both Facebook, Inc. (NASDAQ:FB) and Amazon.com, Inc. (NASDAQ:AMZN) tumbled more than 20% during this period.
What about Intel, another well-known mega-cap tech stock?
Well, in the fourth quarter of 2018, INTC stock slipped just 0.8%.
Quite impressive, right?
Well, if you are familiar with this Santa Clara, California-based tech giant, its stock's resilience shouldn't really come as a surprise.
Intel has been around for decades. It built its competitive advantage by inventing the first x86 series of microprocessors used in most personal computers. And that competitive advantage has continued to propel Intel forward till this day, as the company remains the most dominant chipmaker in the PC industry.
Meanwhile, Intel has also been capitalizing on the boom in cloud computing through its server chip business. At the same time, its solid-state drive business and Internet of Things segment have been gaining momentum as well.
The point is, Intel is well-established. The company offers investors a feeling of certainty because of its recurring business. And its growth segments should help the company deliver increasing top- and bottom-line results down the road. That's why even when sentiment turned bearish toward the tech sector, INTC stock was still able to find an audience.
And now, the company is about to report earnings again.
What to Expect From Intel Stock Earnings
Intel is scheduled to report fourth-quarter results on Thursday, January 24 after market close. Like most popular tickers, Intel Corporation has a set of expectations to beat.
On average, Wall Street analysts expect Intel to generate $19.0 billion of revenue in the fourth quarter of 2018, which would represent an 11.4% increase year-over-year. Analysts are equally optimistic about the bottom-line result, as they project earnings of $1.22 per share for the quarter, which would mark a 13% improvement from the $1.08 per share earned in the year-ago period. (Source: "Intel Corporation (INTC)," Yahoo! Finance, last accessed January 16, 2019.)
Stats on Intel Corporation
| | |
| --- | --- |
| Earnings Per Share Estimate | $1.22 |
| Change From Year-Ago Earnings Per Share | 13% |
| Revenue Estimate | $19.0 Billion |
| Change From Year-Ago Revenue | 11.4% |
| Earnings Beaten in Past Four Quarters | 4 |
(Source: Ibid.)
If the company manages to beat these high expectations—meaning it delivers double-digit growth in both revenue and profits—it could give market participants a reason to warm up to INTC stock.
Looking back, we see that in the past four earnings reports, Intel has beaten Wall Street's earnings-per-share estimates every single quarter.
Of course, given the company's already established business, INTC stock probably won't shoot through the roof anytime soon. But there is another way for investors to profit from this tech giant—through dividends.
Will Intel Stock Increase Its Dividend in 2019?
Intel Corporation pays quarterly dividends of $0.30 per share, which comes out to an annual yield of 2.5%.
That number may not seem like much. But note this: The company has paid steady or increasing dividends for more than two decades. In the last five years, Intel stock's quarterly dividend rate has grown by 33%. (Source: "Dividends & Buybacks," Intel Corporation, last accessed January 16, 2019.)
In other words, investors who bought Intel stock years ago are collecting much higher yield on cost than before.
And the company is well-positioned to continue that track record. In the first nine months of 2018, the company generated adjusted earnings of $3.31 per share while paying total dividends of $0.90 per share. (Source: "Intel Reports Third-Quarter 2018 Financial Results," Intel Corporation, October 25, 2018.)
That translated to a payout ratio of just 27.2%, which not only leaves a wide margin of safety but also gives management plenty of room for future dividend increases.
And if Intel meets analysts' expectation and earns $1.22 per share for the fourth quarter, its full-year 2018 earnings would add up to $4.53 per share. Given its total dividends of $1.20 per share paid for the year, the projected earnings would give INTC stock a very conservative payout ratio of 26.5%.
With a low payout ratio and strong earnings growth potential, the company should have no problem raising its dividend in 2019.
Now, keep in mind that Intel Corporation has already paid four quarterly dividends of $0.30 per share, meaning it's due for an annual review of its dividend policy. In the past, the company tended to make dividend announcements in late January. If Intel chooses to follow this pattern, investors can expect a sizable dividend increase in the next week or so.