Intel Corporation: 3 Reasons to Own INTC Stock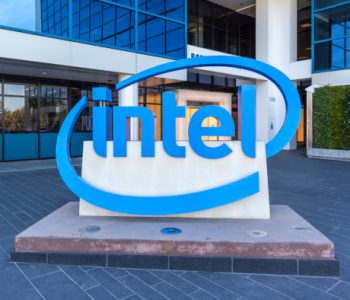 iStock.com/JHVEPhoto
A Choppy Ride for Intel Stock
So far into 2018, the stock market seemed to have a hard time putting a price tag on Intel Corporation (NASDAQ:INTC). The company started the year trading at $46.85 apiece, then went to as high as $57.03 in June, marking in 21.7% surge, before paring most of those gains in the last two months.
Where does that leave us? Well, as of this writing, Intel shares trade at $47.75 apiece, meaning that INTC stock returned just 1.9% year-to-date. To put it in perspective, the S&P 500 Index went up 7.2%.
That seems a bit disappointing. But before you cross Intel stock off your list, I want to show you three reasons why the company may still deserve a spot in an investor's portfolio.
Intel Stock Pays Cash Dividends with Certainty
The first one is simple: Intel Corporation pays reliable dividends. This reason, despite being of great importance, is often overlooked: when there are plenty of tech stocks shooting through the roof, who cares about a few percentage points of dividend yield?
The thing is, though, as we have seen plenty of times, tech stocks don't always go up. In fact, during a market downturn, there is a tendency for investors to first sell stocks that went up the most. Just look at what happened to those high-momentum tech stocks in the last market correction and you'll see what I mean.
Dividends, on the other hand, are paid in cold, hard cash, no matter what the overall market is doing. At Intel, the company pays quarterly dividends of $0.30 per share for an annual yield of 2.5%.
The payout has been growing, too. Over the past 10 years, INTC stock's quarterly dividend rate has more than doubled. (Source: "Dividends & Buybacks," Intel Corporation, last accessed September 5, 2018.)
Intel Corporation Delivers Growing Financials
Of course, in order for Intel's rising dividends to be sustainable, the company also needs a growing business. And that brings us to the second reason to consider INTC stock: growing financials.
In the most recent quarter, Intel generated $17.0 billion in revenue, representing a 15% increase year-over-year and marking a new second-quarter record. This was driven by a 26% growth in revenue at its data-centric businesses. And even the PC segment, which was often considered as a drag for INTC stock, delivered a six-percent revenue growth in the quarter. (Source: "Intel Reports Second Quarter 2018 Financial Results," Intel Corporation, July 26, 2018.)
Bottom-line results were even more impressive. Excluding special items, Intel's adjusted earnings came in at $1.04 per share in the second quarter, up 44% from the year-ago period.
Note that the company's adjusted earnings covered its quarterly dividend rate more than three times over.
Intel Stock: A Bet for the Future
The third reason lies in the long-term growth potential in Intel's businesses. The company made its name by making microprocessors found in most personal computers (PCs) today. While the PC industry isn't exactly firing on all cylinders right now, Intel also has several other segments that are well positioned to deliver strong growth in the years to come.
For instance, as consumers and businesses embraced cloud computing, there has been an increasing demand for data center solutions. And as it turns out, Intel is by far the largest chip supplier for data center servers.
The booming cloud computing industry has already become a major catalyst for Intel Corporation. In the second quarter, the company's Data Center Group grew its revenue by 27% to $5.5 billion.
Another thing that could fuel Intel's growth is the upcoming era of the Internet of Things (IoT). Intel has been working on platforms designed for various IoT market segments, such as transportation, retail, and home use. If more and more devices were to communicate with each other, they'll need some chips to process the information. And Intel stands ready to help.
The Bottom Line on INTC Stock
Ultimately, Intel stock could continue to fluctuate, even as it capitalizes on these fast-growing segments. But if the company can keep dishing out increasing dividends, it may still be worth owning for income investors.