INTC Stock: This Could Be a Big Deal for Intel Corporation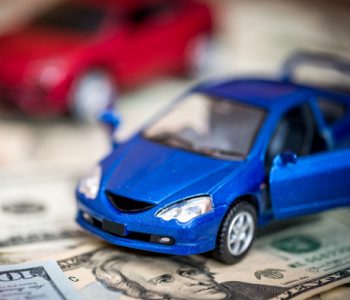 Will Driverless Cars Become a Catalyst for Intel Stock?
As a legacy tech company, Intel Corporation (NASDAQ:INTC) stock doesn't make headlines that often. But that doesn't mean investors should ignore Intel stock. On the first trading day of 2017, the company announced an acquisition that could expand its presence in one of the hottest fields in tech today.
On January 3, Intel announced that it would acquire a 15% stake in HERE, a developer of digital mapping technology for self-driving cars. HERE is currently owned by three German automakers: Audi AG, BMW AG, and Daimler AG. (Source: "Intel to Acquire 15 Percent Ownership of HERE," Intel Corporation, January 3, 2017.)
Intel and HERE have also agreed to collaborate on the research and development of a highly scalable proof-of-concept architecture that supports real-time updates of high-definition maps for highly and fully automated driving.
"Cars are rapidly becoming some of the world's most intelligent, connected devices," said Intel's chief executive officer, Brian Krzanich, in a statement on Tuesday. "We look forward to working with HERE and its automotive partners to deliver an important technology foundation for smart and connected cars of the future." (Source: Ibid.)
In the press release, Intel noted that that current navigation technology can pinpoint a car's position to within meters. With the next generation HD mapping, the technology could support localization to within centimeters. This would be an important step to enable self-driving cars, because it would help vehicles precisely position themselves on the road.
Note that this is not the first time for Intel to move into cars. Last year, Intel, BMW, and Mobileye NV (NYSE:MBLY) announced that they are teaming up to bring fully autonomous vehicles to streets by 2021. (Source: "BMW Group, Intel And Mobileye Team Up To Bring Fully Autonomous Driving To Streets by 2021," Intel Corporation, July 1, 2016.)
Driverless cars is one of the hottest fields in tech today. Automakers, as well as Silicon Valley firms, are all vying become the first one to bring out autonomous vehicles. If Intel's technology can find its way to self-driving cars in the future, it could be a huge catalyst for INTC stock.
On Tuesday, Intel stock was up nearly one percent to $36.60.