INTC Stock: The Most Overlooked Reason to Like Intel Corporation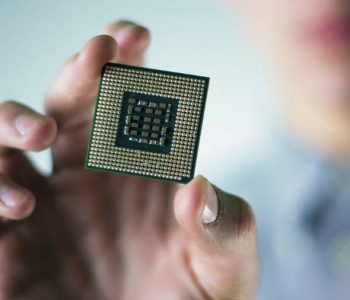 Intel Stock Could Be a Bet for the Future
Income investors like Intel Corporation (NASDAQ:INTC) stock because of its steadily increasing dividends. And indeed, despite being a 48-year-old legacy tech company, Intel is still growing its payout. In the past 10 years, Intel stock's quarterly dividend rate has increased by 160%.
Right now, Intel stock has an annual dividend yield of 2.75%. Moreover, the chipmaker also managed to produce some solid capital gains for its investors recently. Since February, INTC stock has climbed more than 22%.
Of course, no company is perfect. For Intel, one concern is that chipmakers might not be recession-proof.
As income investors, we like companies that can keep rewarding investors no matter how the economy is doing. But unfortunately, chipmakers are not really known for being recession-proof. When times get rough and consumers are not buying electronics, manufacturers are going to dial back their orders from chipmakers.
However, note that Intel did survive the last financial crisis, and the company was still increasing its dividends during that period.
The more serious concern is what the future holds for the legacy tech company. Intel built its business on making semiconductor chips for personal computers. While the company is still dominating in its core business, there has been some indication that growth in the PC industry has been slowing down.
Will this impact Intel's business? Of course it would, but I don't think it's a reason to ignore INTC stock. As a matter of fact, I believe Intel stock possesses something that's invaluable in the tech world: it could be future-proof.
If you ask someone what's the hottest fields are in technology, they might say it's driverless cars, the "Internet of Things," or cloud computing. And guess what? Intel has stakes in all of them.
Intel already has deals with automakers for in-car navigation and entertainment systems, but it's not satisfied with just that. In July, Intel announced that it is forming a partnership with BMW Group and Mobileye NV (NYSE:MBLY), an Israel-based computer vision and machine learning company. These three companies plan to bring a fully autonomous car into production by 2021. (Source: "BMW Group, Intel And Mobileye Team Up To Bring Fully Autonomous Driving To Streets By 2021," Intel Corporation, July 1, 2016.)
On the Internet of Things front, note that Intel already has an Internet of Things Group. In the second quarter, the segment's revenue grew two percent year-over-year to $572.0 million.
Last but certainly not least, the company has a heavy presence in cloud computing. While Amazon.com, Inc. (NASDAQ:AMZN) and Microsoft Corporation (NASDAQ:MSFT) are the largest providers of cloud computing services, note that their data centers need to be powered by processors made by companies like Intel.
To see how big of a role this industry plays for Intel, here's a number: $4.0 billion. That's the amount of revenue Intel's Data Center Group earned in just one quarter, which also represented a five-percent increase year-over-year. In comparison, the company's Client Computing Group, which was affected by the headwinds by the PC industry, generated $7.3 billion in the same period.
The idea is that technology advancements are about making things smarter. No matter what kind of device these advancements bring, it will likely need to process information. As the most dominant processor maker in the world, Intel could not only stay relevant, but also reap rewards from whatever the future holds.
And don't forget that Intel's business is as solid as it is. In the second quarter of 2016, the company's revenue grew three percent year-over-year to $13.5 billion. Intel had a non-generally accepted accounting principles (GAAP) gross margin of 61.8%, exceeding its own outlook by almost one percentage point. (Source: "Intel Reports Second Quarter Revenue of $13.5 Billion," Intel Corporation, July 20, 2016.)
The Bottom Line on INTC Stock
At the end of the day, keep in mind that despite all that potential, Intel stock is not really expensive. Trading at $37.75 per share, the company has a price-to-earnings multiple of 18.31 times, which is lower than many of its peers in the semiconductor industry.
Don't sweat the slowdown in the PC market, Intel stock still has what it takes to keep rewarding investors in the future.