INTC Stock: Intel Corporation Is Selling Shovels in the New Gold Rush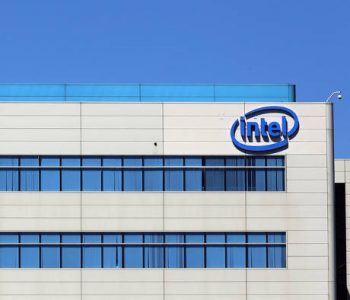 Intel Stock a Bet for the Future?
When it comes to Intel Corporation (NASDAQ:INTC) stock, its three-percent dividend yield is probably the first thing investors think of. Indeed, unlike most of the companies in the tech world, Intel stock has been paying dividends for more than two decades.
The thing is, though, dividends seem be the only reason why investors are sticking with the decades-old legacy tech company. When it comes to growth prospects, markets don't seem to think highly of Intel stock. As a company that made its name by supplying x86 microprocessors to personal computers (PCs), Intel could face some serious headwinds once the PC industry slows down.
But, if investors decide to cross INTC stock off their lists because of that, they could be missing out on a huge opportunity. Let me explain.
When you think of up-and-coming segments in the tech world, two things would probably come to mind first: cloud computing and the Internet of Things (IoT).
The cloud computing industry is already growing at an impressive pace. Synergy Research Group reported that the worldwide cloud computing market grew 28% to $110.0 billion in revenue in 2015. (Source: "2015 Review Shows $110 billion Cloud Market Growing at 28% Annually," Synergy Research Group, January 7, 2016.)
As for the Internet of Things, analysts couldn't be more optimistic. IHS Markit Ltd (NASDAQ:INFO) predicted that the IoT market would grow from an installed base of 15.4 billion devices in 2015 to 30.7 billion devices in 2020, then to 75.4 billion in 2025. (Source: "Complimentary Whitepaper: IoT Platforms – Enabling the Internet of Things," IHS Markit Ltd, last accessed December 2, 2016.)
But investing directly into these hottest segments involves quite a bit of risk. Think about it: companies large and small are vying for market share in the cloud computing industry. With Amazon.com, Inc.'s (NASDAQ:AMZN) "Amazon Web Services," Microsoft Corporation's (NASDAQ:MSFT) "Microsoft Azure," and Alphabet Inc's (NASDAQ:GOOG) "Google Cloud," the cloud market could become increasingly commoditized. If that happens, it would be difficult for a company to make abnormal profits in the industry unless it can clearly differentiate itself from every other cloud vendor.
There is even more uncertainty in the IoT space. There seems to be a million different gadgets being developed for the future. But will they be able to find their way into people's lives? That remains a question.
Still, if investors can find the future winners in these two industries, they could see huge returns on their investments. But identifying future winners is not easy. Eight years ago, who would have thought that BlackBerry Limited (NASDAQ:BBRY) would be crushed by Apple Inc. (NASDAQ:AAPL)?
That's why, rather than betting on the future winner of these two up-and-coming industries, it might be a better idea to invest in a company that's selling shovels in the new gold rush.
You see, other than making chips for personal computers, Intel's chips are also found in many other devices. For instance, Microsoft and Amazon are the biggest players in the cloud computing industry today. But if you go to their data centers, you'll likely find Intel chips in their servers. The International Data Corporation (IDC) estimated that in 2015, Intel had a 99.2% unit share in the server-class microprocessor market. (Source: "Gradual Change in Server Microprocessor Market; IDC Expects Competition and Evolving Workloads to Change Supply Ecosystem in 2017," International Data Corporation, May 31, 2016.)
It's a similar story with the IoT. Many companies are developing IoT devices but, for those smart devices to work, they need processors. As the largest semiconductor company in the world, Intel stands to win.
Essentially, Intel is selling shovels in the next gold rush.
The Bottom Line on INTC Stock
If you take a look at Intel's earnings report, you'd see that cloud computing and the IoT are already fueling the company's growth. In the third quarter of 2016, Intel's "Data Center Group" revenue increased 10% year-over-year to $4.5 billion, while "Internet of Things Group" revenue surged 19% year-over-year to $689.0 million. Together, these two segments accounted for nearly one-third of the company's revenue. (Source: "Intel Reports Record Quarterly Revenue of $15.8 Billion, Up 9 Percent Year-Over-Year; Operating Profit of $4.5 Billion," Intel Corporation, October 18, 2016.)
Despite Intel stock's huge potential, investors didn't really rush toward it. Year-to-date, INTC stock slipped 1.05%. Trading at $34.06 per share on Friday, the company has a forward price-to-earnings multiple of just over 12 times; not a high number by any means.
What this means is that, other than being a bet for the future, Intel stock also offers tremendous value. And, with a 3.05% dividend yield, INTC stock is worth taking a serious look at, even for dividend investors.