INTC Stock: Could Intel Corporation Provide More Than Just Dividends?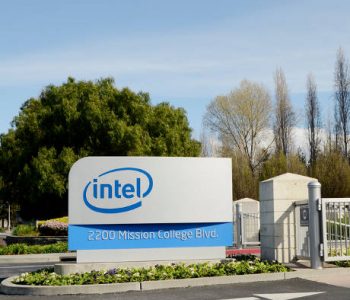 Is Intel Stock a Bet for the Future?
At first glance, dividends seem to be what makes Intel Corporation (NASDAQ:INTC) stock special. Indeed, when most technology companies have to forgo a current payout in order to invest for the future, Intel stock's 2.86% dividend yield stands out.
But that's not the only reason for investors to own Intel stock: going forward, this decades-old chipmaker could also see some serious upside. Allow me to explain.
On the surface, Intel stock doesn't look like a bet for the future. The company's biggest segment right now is its Client Computing Group, which includes products designed for laptops, desktops, 2-in-1 systems, tablets, phones, and other connected devices. And, with growth in the personal computer (PC) industry slowing down, the stock market is worried about the future of Intel, a company that made its name by supplying the "x86" series of microprocessors to personal computers.
The thing is, though, other than its old PC business, Intel is also involved in quite a few other segments, including one of the hottest up-and-coming industries: driverless cars.
Last year, Intel, BMW Group, and Mobileye NV (NYSE:MBLY) announced that they are teaming up to bring fully autonomous vehicles to the streets by 2021. Now the three firms are saying that they would be testing self-driving cars on the road later this year. They will have a fleet of around 40 "BMW 7 Series" equipped with Intel and Mobileye technology on the roads in both the U.S. and Europe for public trials. (Source: "BMW Group, Intel And Mobileye Will Have Autonomous Test Vehicles On The Roads By The Second Half of 2017," Intel Corporation, January 4, 2017.)
Earlier this month, Intel announced that it is acquiring a 15% stake in HERE, a developer of digital mapping technology for self-driving cars. The two companies have also agreed to collaborate on the research and development of a highly scalable proof-of-concept architecture that supports real-time updates of high-definition maps for highly and fully automated driving. (Source: "Intel to Acquire 15 Percent Ownership of HERE," Intel Corporation, January 3, 2017.)
Autonomous vehicles could change the landscape of the transportation industry. Their market is expected to reach tens of billions of dollars within the next decade. Competition is no doubt going to be intense. Automakers and Silicon Valley firms are all vying to become the first ones to make driverless cars a reality. If Intel's products can find its way to self-driving cars in the future, it could be a huge catalyst for INTC stock.
Of course, as a dividend investor, you probably want something that can produce a decent return today. The good news is that Intel has quite a few solid-performing segments already, and they might not be impacted that much by the slowing down in the PC industry.
For instance, Intel is the biggest supplier of server-class microprocessors powering today's data centers. With the cloud computing industry entering the main stage, Intel's Data Center Group has become a major growth driver. In the third quarter of 2016, Data Center Group revenue surged 10% year-over-year to $4.5 billion. (Source: "Intel Reports Record Quarterly Revenue of $15.8 Billion, Up 9 Percent Year-Over-Year; Operating Profit of $4.5 Billion," Intel Corporation, October 18, 2016.)
There is also the boom of the Internet of Things (IoT) industry. In the third quarter, Intel's revenue from its Internet of Things group increased 19% year-over-year to $689.0 million.
The Bottom Line on INTC Stock
Don't forget, even with all that great potential, Intel stock is not really expensive. Trading at $36.68 on Friday, INTC stock has a price-to-earnings (P/E) multiple of 17.20 times, significantly lower than the broad line semiconductor industry's average P/E of 25.66 times.
Combining great growth prospects with its attractive valuations, Intel stock could provide investors with material upside on top of its handsome dividends.