Intel Corporation: Why is INTC Stock Outperforming Other Tech Giants?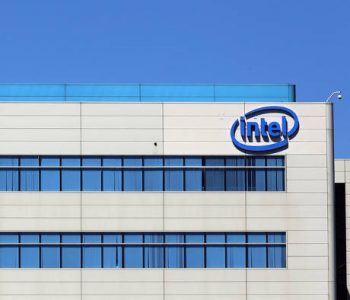 Intel Stock: A Solid Dividend Play with Steady Growth
If you're looking to add a solid technology name with a long history of paying decent dividends to your portfolio, Intel Corporation (NASDAQ:INTC) stock is a bet worth taking.
When you compare Intel stock with some of the high-flying technology names, you'll be surprised to know that Intel stock hasn't been a laggard. On the price appreciation matrix, for example, INTC stock has offered higher capital gains this year in comparison to Apple Inc. (NASDAQ:AAPL) stock, trading at $115 today. INTC stock, near its 15-year high, has gained about 10% this year, outperforming AAPL stock's nine-percent jump. And if you look at its performance over the past year, the gains are much more steep, with Intel stock surging over 27% during that period.
Intel stock has been successful in generating a positive momentum in a slow and steady way despite facing some of the most difficult business conditions in the company's history. Intel business has been going through a massive transformation as demand for its semiconductor business has waned following a universal shift in recent years from personal computers to mobile devices.
Intel is achieving this transformation in its business strategy by using its core assets to move into profitable, complementary markets. If you've been following Intel closely, you'll realize that Intel has moved beyond being a company that just serves the personal computing segment of the technology. For instance, the chipmaker is helping BMW build an autonomous car, will sell modems to Apple, and is leading the development of next-generation 5G cellular networks. For all these new markets, it will provide chip and data center technologies. (Source: "Q&A: Intel's PC chief on the future of computing and the death of mobile Atom chips," PCWorld, September 19, 2016.)
INTC Stock: Business Transformation Well on Track
In the most recent quarter, revenue at Intel's different product lines solidified expectations that the company is on the right track and its strategy is working. Intel reported a 30% jump in its programmable solutions group. Meanwhile, its traditional PC business, which also includes chips for mobile phones and tablets, fell three percent.
"We're gaining momentum heading into the second half. While we remain cautious on the PC market, we're forecasting growth in 2016 built on strength in data center, the Internet of Things and programmable solutions," said Brian Krzanich, Intel's chief executive officer. (Source: "Intel Reports Second-Quarter Revenue of $13.5 Billion," Intel Corporation, July 20, 2016.)
What's more important for income investors is that Intel stock is trading on valuations which are very attractive for buy-and-hold-type investors. Trading at $37.34 on Monday, INTC stock has a price-to-earnings multiple of 18.11x. And for future multiples, Intel stock is trading at 13x its earnings in the next financial year.
Intel surprised investors last week by announcing that its third-quarter revenue is expected to be above the company's previous outlook. The company now expects third-quarter revenue to be $15.6 billion, better than the previous range of $14.9 billion. The increase in revenue comes from a decreasing inventory in its PC supply chain inventory and some signs of improvement in PC demand. (Source: "Intel Corporation Raises Third-Quarter Revenue Expectations," Intel Corporation, September 16, 2016.)
Bottom Line on Intel Stock
This positive development sent Intel stock four percent higher and brightened the prospects for another dividend increase in a couple of months. If you're tracking the timing of Intel's previous announcement of hikes in dividends, it usually comes in November.
Intel announced an over-eight-percent increase in its dividend in November of last year and a seven-percent hike in the previous year. And now, with an improving sales environment, there is a good chance that Intel may surprise investors with an even higher dividend payment.