INTC Stock: Intel Corporation Is Still a Top Pick for Income Investors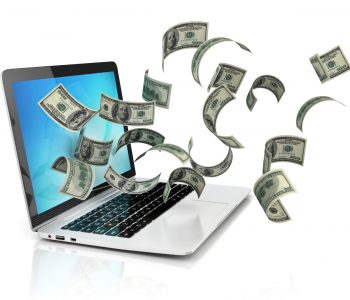 Earn a Reliable Income from Intel Stock
Technology has always been one of the fastest-growing industries. But because of the fast-changing nature of the business, income investors may have second thoughts about putting their money in tech stocks. There is, however, one tech giant that income investors should not ignore: Intel Corporation (NASDAQ:INTC).
Intel stock is not the hottest name in the tech sector right now. The company established its presence decades ago; with its 16-bit "8088" microprocessor, Intel played a critical role when International Business Machines Corp (NYSE:IBM) introduced the first mass-produced personal computer (PC) in 1981. As the PC industry grew exponentially over the last few decades, Intel has become one of the most dominant chipmakers in the world.
Today, Intel is deeply entrenched in the chipmaking business, earnings tens of billions of dollars in revenue every year. And because the company has built a recurring business, it can afford to return some of the profits to shareholders in the form of dividends.
Intel stock has a quarterly dividend rate of $0.2725 per share, which at its current share price translates to an annual dividend yield of three percent. To give you some perspective, the average dividend yield of all S&P 500 companies is just 1.9% at the moment.
A three-percent yield makes Intel stand out in the tech sector, especially when you consider that Advanced Micro Devices, Inc. (NASDAQ:AMD), a main rival of Intel, does not pay a cash dividend.
What even more impressive is Intel's ability to increase its payout. Intel stock started paying a dividend in 1993. There were years in which where Intel did not raise its payout, but note this: the company never cut back its payout, either. (Source: "Dividends & Buybacks," Intel Corporation, last accessed June 8, 2017.)
Think about that. The economy had its ups and downs and the burst of the dot-com bubble put numerous tech companies out of business. But Intel never cut back its payout to income investors. It is a company that has paid either a steady or increasing dividend for 24 years.
In the technology world, many companies don't even know if they are going to be around in the next five years. Paying a dividend and increasing it in such as fast-changing business is truly a luxury. In the past 10 years, Intel stock's quarterly dividend rate has increased 142%.
Of course, Intel stock bears will argue that since the PC industry is no longer booming like it did before, Intel's success story would come to an end. But if you take a look at what the company is doing right now, you'd see that that's not really the case.
In the first quarter of 2017, Intel generated $14.8 billion of total revenue, up eight percent year-over-year and setting a new first quarter record. In particular, revenue from the company's Client Computing Group (the PC segment) grew six percent year-over-year to $8.0 billion. (Source: "Intel Reports First-Quarter Revenue of $14.8 Billion," Intel Corporation, April 27, 2017.)
Moreover, the company has built strong growth drivers outside of the PC industry. Its Data Center Group generated $4.2 billion of revenue in the first quarter, representing a six-percent increase year-over-year. Internet of Things Group revenue increased 11% to $721 million.
Bottom Line On Intel Stock
With an established position in the industry, Intel stock probably won't shoot through the roof anytime soon. But with a recurring business, multiple growth drivers, and durable dividends, Intel stock offers a unique opportunity for income investors who want to add a tech name to their portfolio.