INTC Stock: 3 Things to Watch in Intel Corporation's Earnings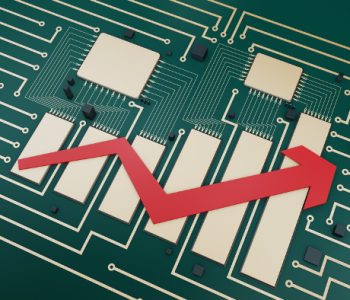 Intel Stock is Reporting Earnings
Over the past 12 months, investors of Intel Corporation (NASDAQ:INTC) stock have been handsomely rewarded. Not only did Intel stock climb more than 25%, but it also provided quarterly dividends with an annual yield of close to three percent. Now, the company is reporting earnings. Will it keep the momentum going for Intel stock? Let's take a look.
In recent weeks, Wall Street analysts have been raising their earnings estimates on Intel stock. The consensus estimate right now is that Intel would report $15.75 billion of revenue, which would represent a 5.6% increase year-over-year. At the bottom line, analysts expect Intel stock to generate earnings of $0.75 per share, up 1.4% from the $0.74 per share earned in the year-ago period. (Source: "Intel Corporation (INTC)," Yahoo! Finance, last accessed January 25, 2017.)
The company has done a pretty good job in terms of beating earnings expectations. In the past four quarters, INTC stock has beaten analysts' earnings per share (EPS) estimates every single time.
Last time Intel reported earnings, it also provided its own guidance. The company was anticipating a revenue of $15.7 billion and a gross margin of 61%. (Source: "Intel Reports Record Quarterly Revenue of $15.8 Billion, Up 9 Percent Year-Over-Year; Operating Profit of $4.5 Billion," Intel Corporation, October 18, 2016.)
Stats On Intel Corporation
Analyst EPS Estimate$0.75
| | |
| --- | --- |
| Change From Year-Ago EPS | 1.4% |
| Revenue Estimate | $15.75billion |
| Change From Year-Ago Revenue | 5.6% |
| Earnings Beats in Past Four Quarters | 4 |
Source: Yahoo! Finance
Beating earnings expectations would certainly be a good thing for Intel stock. But other than top- and bottom-line results, investors will also be paying attention to three numbers: the revenue in Intel's three largest segments.
Intel made its name by making the "x86" series of microprocessors that are found in most personal computers (PCs) today. But over the years, its business has expanded. Today, the three largest business units at Intel are the Client Computing Group, Data Center Group, and Internet of Things (IoT) Group.
The Client Computing Group, which includes the PC business, is still the largest segment of the company by a long shot. Last time Intel reported, it generated $8.9 billion of revenue, accounting for more than half of the company's total revenue for the quarter.
The thing is, though, the PC industry is expected to slow down. The concern that Intel's PC business might decline as a result of that has led to some bearish sentiment towards INTC stock. However, in the previous earnings report, revenue from Intel's Client Computing Group actually increased five percent year-over-year. If the company can deliver growth in this segment again, it could go a long way to mitigate the concern of the slowing PC market.
Then we have the Data Center Group, which includes, among other things, platforms designed for cloud computing. And thanks to the boom of the cloud computing industry over the past several years, Intel's Data Center Group enjoyed tremendous growth. Now, Intel is the biggest supplier of server-level chips. Last time it reported, Data Center Group revenue grew 10% year-over-year to $4.5 billion.
While growth at Data Center Group has been fast, it's not as impressive as the company's Internet of Things Group. In the third quarter of 2016, Intel's IoT segment revenue surged 19% year-over-year to $689.0 million. While the Internet of Things Group is still small compared to Intel's other segments, note that the industry is just getting started. As more devices get connected in the future, the IoT could become a major catalyst for Intel stock.
The Bottom Line on INTC Stock
With upward revisions in analysts' earnings estimates, expectations are high for Intel stock. But if the company can beat earnings and deliver impressive results in its three main segments, it could keep the rally going for Intel stock.