Insurance Return Checks: This Little-Known Stock Has Crushed the Stock Market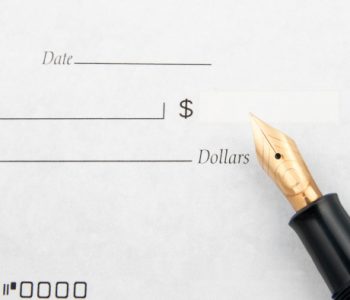 iStock.com/Popartic
Quiet Company Gushes Income
The U.S. insurance industry controls $5.5 trillion in assets. That's more than all of the property owned by the federal government. 
That straightforward figure represents a seriously big industry, but it gets a lot larger when you look at what goes on behind the scenes. (Source: "Facts + Statistics: Industry overview," Insurance Information Institute, last accessed December 12, 2018.)
As you know, we coined the term "insurance return checks" to highlight the outrageous profitability and income potential of this quiet sector of the economy. Over the past two years, we've made selective forays into the insurance business; for example, MetLife Inc (NYSE:MET), Progressive Corp (NYSE:PGR), and Safety Insurance Group, Inc. (NASDAQ:SAFT). This month, we add another important piece to our growing industry conglomerate: the profitable business around insurance intermediaries.
The example I'll be using is Aon PLC (NYSE:AON), one of the world's top insurance brokers. The firm works as a middleman between corporate customers, who buy policies, and insurance companies, who write them.
This role provides a lot of value for everyone involved: businesses access more options and better prices, while insurance companies gain access to a massive distribution network. In exchange, Aon collects a small commission, usually a percentage of the total value for the policy written.
Because companies always need to buy insurance, Aon PLC enjoys steady, consistent cash flows. Its raw size grants the company access to more customers and more insurance partners—a self-reinforcing cycle that keeps smaller players out. Best of all, Aon doesn't take on any of the risk on its balance sheet like typical insurance companies. As a result, the business doesn't suffer from the occasional catastrophic losses or degree of cyclicality.
Management supplements this income stream through their human resource consulting business. In plain English, Aon counsels businesses on everything from health and benefit plans to compensation and employee development. Broad industry expertise, a multinational delivery network, and deep customer relationships make this company a go-to source for advice.
For proof, you only need to take a quick glance at Aon PLC's financial statements. My favorite indicator to measure the strength of a business is return on investment capital (ROIC). This metric simply takes the total profit generated by the company divided by the total capital (debt plus equity) invested into the business. Over the past decade, Aon's ROIC has averaged 13% per year. Sure, any business can generate returns like these from time to time. It's rare, however, to see a company sustain such profitability over a long period. That's the hallmark of a wonderful business.
Such an entrenched market position puts Aon in a great spot to return buckets of cash to shareholders. Since 2012, management has nearly doubled the company's distribution. Over that same period, executives have also returned $10.0 billion to holders of AON stock through a lucrative share buyback program. So it should come as no surprise, therefore, shares have crushed the broader market, delivering a total return of 240% during that time frame.
The Bottom Line on AON Stock
Insurance represents an enormously profitable business. But there's a lot of money to be made in the quiet companies operating behind the scenes, too. Aon PLC's position as an industry middleman translates into steady earnings. That should create a growing income stream for AON stock for 2019 and beyond.