Innovative Industrial Properties Inc: Earn a Safe 7.5% Yield—From Pot?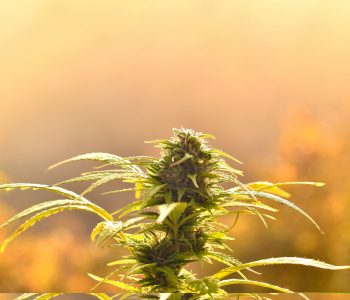 This Could Be a Lucrative Income Opportunity
"Should I consider marijuana stocks?"
That's a question we often get from our Income Investors readers. The pot industry has been booming, and everyone, including risk-averse income investors, wants a piece of the action.
There is no shortage of fast-growing businesses in the cannabis industry. But because legal pot is still a very new thing, the industry could face a lot of uncertainty. And while we have seen quite a few pot stocks shooting through the roof, it's hard to say which companies will be the winners in the long run.
There are also many different types of pot companies: from marijuana growers, to processors, to retailers, to hydroponic equipment manufacturers. Combined with the uncertainty of a nascent industry, weed stocks can seem a bit scary to risk-averse income investors.
Well, all but one: Innovative Industrial Properties Inc (NYSE:IIPR).
I wrote about Innovative Industrial Properties in November 2018 for Income Investors' sister site, Profit Confidential. At that time, the U.S. stock market was going through a major sell-off, which is why I said "With marijuana stocks being volatile in a challenging market environment, IIPR stock's cash return looks quite appealing."
That "cash return" I was referring to was dividends. Yep, IIPR is actually a dividend-paying pot stock.
The company's share-price performance has been pretty solid, too. Since my article was published, Innovative Industrial Properties stock has surged about 50%.
Better yet, it has been growing its payout.
In July 2017, IIPR stock made its first-ever dividend payment to its common shareholders, in the amount of $0.15 per share. Today, the company's quarterly dividend rate stands at $1.00 per common share, representing a total increase of 567%. (Source: "Dividend History," Innovative Industrial Properties Inc, last accessed December 13, 2019.)
At its current share price, Industrial Properties stock offers investors an annual dividend yield of 5.4%.
But that's not even the best part. If you are really hunting for a safe, high yield, this pot company also offers a class of preferred shares.
Income Secret From the Pot Industry
Innovative Industrial Properties Inc Series A Cumulative Redeemable Preferred Stock (NYSE:IIPR.PRA) is the company's preferred stock that pays investors more than $0.56 per share on a quarterly basis. The distribution date usually falls on or around the 15th of each January, April, July, and September.
Right now, IIPR.PRA trades at $30.15 per share, so this preferred stock is offering an annual dividend yield of 7.5%.
So, by going with this preferred stock, investors can earn a higher yield than what they would get from the common stock of the same company.
And remember how we often hear that high-yield stocks are not the safest bets? Well, that statement is not necessarily true when you are comparing preferred stocks with common stocks. You see, a preferred share has a higher claim on a company's earnings and assets than common shares. Moreover, when the company pays dividends, it must pay its preferred shareholders before paying its common shareholders.
That's why, generally speaking, the dividends of a company's preferred stock are actually safer than the dividends of its common stock.
Another benefit of investing in preferred shares is that they tend to be less volatile than common shares. While this means investors would be forgoing some of the growth opportunities offered by common stock, the narrower trading range of preferred stocks could provide peace of mind to someone whose primary objective is collecting passive income.
Innovative Industrial Properties Inc Runs a Rock-Solid Business
Now, you are probably wondering how on Earth a pot stock can support all those dividend payments. Isn't the industry just starting up and companies are burning through cash?
Well, the secret lies in the fact that IIPR is not the average pot company. It's a real estate investment trust (REIT) that specializes in the acquisition, ownership, and management of industrial properties leased to state-licensed operators for their regulated medical cannabis facilities. Or simply put, it is the landlord of pot companies.
As of November 6, Innovative Industrial Properties' portfolio consisted of 41 properties totaling approximately 2.8 million rentable square feet. They were 100% leased, with a weighted average remaining lease term of 15.5 years. (Source: "Innovative Industrial Properties Reports Third Quarter 2019 Results," Innovative Industrial Properties Inc, November 6, 2019.)
Thanks to a perfect occupancy rate and long-term lease agreements, IIPR is well positioned to generate recurring cash flow, which can then be used to fund its generous dividend payments.
Indeed, the company's latest financial report suggests that its payout is well covered. In the third quarter of 2019, Innovative Industrial Properties generated $0.86 per share in adjusted funds from operations available to common stockholders. The amount easily covered the $0.78 per share common stock dividend declared during the quarter.
Therefore, I would say that even the common stock dividends are pretty safe at Innovative Industrial Properties Inc, meaning the preferred stock dividends should be even more solid. For income investors interested in the pot industry, both IIPR and IIPR.PRA deserve a serious look.