Should Investors Consider This 16% Yielder? It Pays Monthly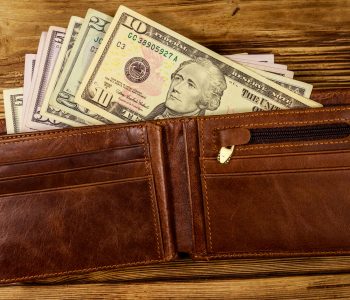 iStock.com/OlyaSolodenko
This Ultra-High Yielder Looks Interesting
The U.S. stock market had a strong start to 2019, with the S&P 500, the Nasdaq Composite, and the Dow Jones Industrial Average all making double-digit gains in the first quarter.
And as you would expect, in a soaring market, a few percentages of dividends don't seem like much. But what if the yield is not just a few percentages?
Well, I'd say the stock deserves a look.
The security in question is InfraCap MLP ETF (NYSEARCA:AMZA), an exchange-traded fund (ETF) that started in 2014. The fund aims to give investors exposure to the midstream master limited partnership (MLP) business, with a focus on generating high current income.
For those not in the know, MLPs often own and operate midstream oil and gas infrastructure assets such as pipelines and terminals. With these assets, they can provide transportation and storage services for producers and consumers of energy products, earning a fee in the process. Due to the fee-based nature of their operations, MLPs can limit their exposure to commodity price volatility.
At the same time, MLPs are required by law to pass most of their available cash to investors (called unitholders) through regular distributions. In exchange, these companies are designated as pass-through entities, meaning they don't pay corporate income tax.
Thanks to this unique structure, MLPs are known to pay some of the most generous distributions in today's market.
Infracap MLP ETF owns a portfolio of MLPs. Its strategy is to invest in 25 to 35 midstream MLPs. To decide which MLPs to invest in and how much weight to give to each stock, AMZA fund's management team uses fundamental and technical analysis on every security.
Right now, the fund has 32 holdings in its portfolio, giving investors a diversified exposure to the MLP business. Its top five holdings are Energy Transfer LP (NYSE:ET), Plains All American Pipeline, L.P. (NYSE:PAA), MPLX LP (NYSE:MPLX), Magellan Midstream Partners, L.P. (NYSE:MMP), and Marathon Petroleum Corp (NYSE:MPC). (Source: "InfraCap MLP ETF," Virtus Investment Partners Inc, last accessed April 9, 2019.)
InfraCap MLP ETF Pays Generous Distributions
With a portfolio of high-yield stocks, it shouldn't come as a surprise that InfraCap MLP ETF pays generous distributions. The fund currently has a monthly distribution rate of $0.08 per share, giving AMZA stock an annual yield of 16%.
Of course, in an era when yields are generally subdued, an ultra-high yielder is probably not going to be perfect. In the case of AMZA stock, that imperfection can be seen from its less-than-stellar distribution history.
You see, last year, InfraCap MLP ETF was paying investors $0.11 per share every month. So this year's monthly payout of $0.08 per share actually represents a 27% reduction from the prior-year distribution.
Still, a look at the fund's top holdings' financials would show that many of them still have solid distribution coverage.
For instance, Energy Transfer LP, AMZA's biggest holding, achieved a distribution coverage ratio of 1.7 times in 2018. This means the partnership generated 74% more cash than the amount needed to pay its distributions to unitholders. (Source: "Energy Transfer Reports Fourth Quarter 2018 Results With Record Performance And Continued Growth," Energy Transfer LP, February 20, 2019.)
And if you look at Plains All American Pipeline, L.P., the fund's second-largest holding, you'll see that the margin of safety is even wider.
In 2018, Plains All American Pipeline generated $1.8 billion in distributable cash flow available to common unitholders. Its actual cash distributions to common unitholders, on the other hand, totaled $871.0 million for the year. In other words, the partnership's distributable cash flow covered its payout more than twice over. (Source: "Plains All American Pipeline, L.P. and Plains GP Holdings Report Fourth-Quarter and Full-Year 2018 Results," Plains All American Pipeline, L.P., February 5, 2019.)
At the end of the day, keep in mind that MLPs are not risk-free. But for those who understand the underlying risks with the business, InfraCap MLP ETF's jaw-dropping 16% yield might be worth a look.