Industrial Logistics Properties Trust: Amazon's Landlord Now Pays 5.8%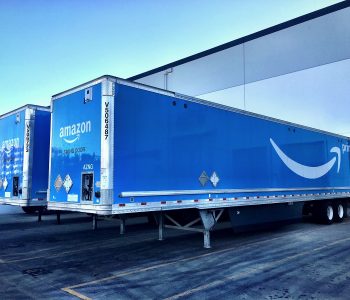 Collecting Dividends From the Booming E-Commerce Industry?
Seeing the e-commerce industry firing on all cylinders, everyone wants a piece of the action.
To give you an idea, Amazon.com, Inc.'s (NASDAQ:AMZN) share price skyrocketed 1,280% from 2010 to 2019, making it one of the best-performing stocks of the decade.
The problem is, though, because e-commerce is still growing at a rapid pace, companies in the industry are focusing on expanding their business rather than returning cash to investors. In fact, even Amazon, which is deeply entrenched in the industry and dominates the e-commerce business in many geographical regions, doesn't pay a penny in dividends.
But that doesn't mean income investors have to stay on the sidelines. In particular, there is a real estate investment trust (REIT) that has Amazon as its biggest tenant. And if you know anything about REITs, you'd know that they are very income-investor-friendly.
The reason is that REITs are pass-through entities. As long as a REIT distributes at least 90% of its profits to shareholders in the form of dividends, it pays little to no income tax at the corporate level. As a matter of fact, REITs have become some of the highest yielders in today's stock market.
The REIT I'm talking about is Industrial Logistics Properties Trust (NASDAQ:ILPT), which owns and leases industrial and logistics properties throughout the United States.
According to the company's latest investor presentation, its portfolio consists of 300 properties in 30 states, totaling about 42.7 million square feet. (Source: "NAREIT REITWORLD 2019 Annual Conference November 2019," Industrial Logistics Properties Trust, last accessed January 23, 2020.)
Like I said, Amazon is ILPT's biggest tenant. The e-commerce giant leases 6.1 million square feet of space from the REIT and contributes 14.2% to its total annualized rental revenue.
Given how well Amazon has been doing, having it as a major tenant is certainly good. But risk-averse investors may wonder whether the rest of Industrial Logistics Properties' portfolio is diverse enough.
The good news is, the answer is "yes." ILPT's portfolio is actually diversified across 270 different tenants. Other than Amazon, no tenant contributes more than four percent of the REIT's annualized rental revenue.
ILPT Stock Pays Oversized Dividends
Of course, the real reason we are checking out Industrial Logistics Properties is its generous dividend policy. Right now, the company has a quarterly dividend rate of $0.33 per share, which comes out to an annual yield of 5.8%.
The REIT has no problem backing its payout. According to its latest earnings report, ILPT generated normalized funds from operations (FFO) of $28.5 million in the third quarter of 2019, representing a 12.7% increase year-over-year. (Source: "Industrial Logistics Properties Trust Announces Third Quarter 2019 Results," Industrial Logistics Properties Trust, October 29, 2019.)
On a per-share basis, Industrial Logistics Properties' normalized FFO came in at $0.44 per share, which easily covered its quarterly dividend payment of $0.33 per share.
In the first nine months of 2019, ILPT generated normalized FFO of $84.7 million, or $1.30 per share. Again, the amount was more than enough to support its three quarterly dividends totaling $0.99 per share during this period.
Business has been going quite well at this REIT. At the end of September 2019, Industrial Logistics Properties' portfolio had an occupancy rate of 99.5%, up from an already impressive 99.3% at the end of June. The properties had a weighted average remaining lease term of approximately 9.6 years.
Combining an almost-perfect occupancy rate with long lease terms, Industrial Logistics Properties Trust is well positioned to collect a predictable stream of rental income. In return, that rental income is distributed to investors in the form of generous dividend payments.
The best part is, many of the company's lease agreements include scheduled rent increases. So over time, ILPT can generate an increasing stream of rental income.
For instance, in the third quarter of 2019, the REIT entered into new leases and lease renewals for around 99,000 square feet of space. The new weighted average rental rate per square foot was approximately 13.4% higher than before.
Bottom Line on Industrial Logistics Properties Trust
As the e-commerce industry continues to grow, the demand for logistics properties should remain strong.
At Industrial Logistics Properties Trust, approximately 78.2% of its annualized rental revenue is generated from properties used for warehouse and distribution purposes. In other words, this REIT is well positioned for the e-commerce boom.
Add in the company's generous dividend yield and it's easy to see that ILPT stock could be a top e-commerce play for income investors.