Investors Can Earn Indirect Cash Payouts From "Uncle Sam"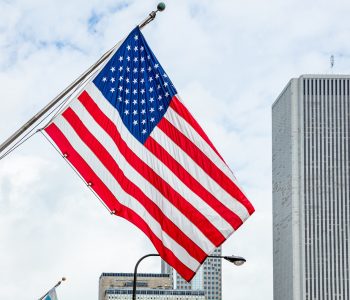 6.5% Yield From Office Properties Income Trust
It's another year on the books, and it's another round of record dividends from Office Properties Income Trust (NASDAQ:OPI).
Regular readers know inclusion in my Income Investors column is reserved for companies that pay safe, large, and growing dividends to their shareholders. OPI stock is a member of that group.
Over the past decade, the partnership has built a sprawling empire of office buildings. Its portfolio includes a number of "trophy assets" in downtowns across America, including Boston, Chicago, and San Diego. In all, the trust has collected more than 2,200 properties across 36 states and Washington D.C. (Source: "Investor Presentation January 2020," Office Properties Income Trust, last accessed February 24, 2020.)
President Donald Trump built his fortune in companies like Office Properties Income Trust. And he willingly shared the secret behind the industry's systematic wealth creation: it's all about debt. Or more specifically, how to make debt work for you.
Real estate investors borrow money from banks to buy new properties. Then these wonderful people called tenants pay off the mortgages. In 20 years or less, the landlord owns the property free and clear, creating a torrent of passive income that rolls in like clockwork for generations.
Landlords also benefit from inflation. Think about all the things that go into the construction of a new building: fixtures, lights, flooring, windows, labor, nails, lumber, etc. Over time, the price of these inputs increases, pulling up the values for existing properties. Inflation also raises rents.
Yet the outstanding balance on the mortgage remains fixed. So over time, real estate investors can pay back their loans with cheaper and cheaper dollars.
Here's what sets OPI stock apart. Rather than mostly renting to private-sector tenants, the bulk of the partnership's portfolio consists of government agencies. The U.S. Government is Office Properties Income Trust's largest renter by income, followed by the Centers for Disease Control and the Federal Bureau of Investigation. Management also rents to states and municipalities, as well as a number of government contractors.
Needless to say, none of these entities will "go out of business" anytime soon. Unitholders don't have to worry about getting paid. That results in a stream of cash flows that are almost as safe as government bonds.
Furthermore, government agencies prefer to sign long-term rental agreements, far longer than apartment tenants. Office Properties Income Trust's average lease term stands at almost a decade. That means executives can circle the dates on the calendar for when they'll get paid for years to come.
Office Properties Income Trust's Government Tenants
| | | |
| --- | --- | --- |
| Tenant | Annualized Rental Income | % of Rental Income |
| U.S. Government | $164.9 Million | 25.8% |
| State of California | $19.0 Million | 3.0% |
| Commonwealth of Massachusetts | $9.6 Million | 1.5% |
| State of Georgia | $6.8 Million | 1.0% |
(Source: Ibid.)
This has created a lucrative income stream for investors. OPI stock has mailed out checks each quarter since going public in 2009. Last year, the partnership paid a record $2.20 apiece in distributions. At its current share price, Office Properties Income Trust has a yield of 6.2%.
That payout will likely keep growing, too. Most of Office Properties' lease agreements come with annual rent hikes built into the deals. And as management rolls over old contracts, they often demand price increases.
That should mean more in the way of large, growing cash payouts from "Uncle Sam's" landlord.