This Indicator Says Colgate-Palmolive Company Could Be an Opportunity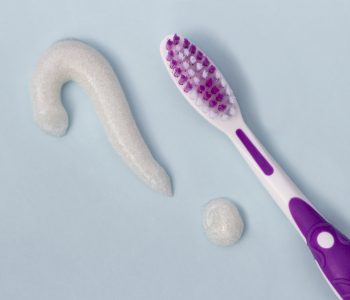 iStock.com/Tatiana
This "Boring" Business Deserves Investor Attention
As an income investor with a long-term horizon, I don't usually discuss a stock's move in the short term. But let's be honest here, income investors like capital gains as much as the next guy. So when there's potential to make a buck from a dividend stock's share price movements, it still deserves our attention.
The stock in question is Colgate-Palmolive Company (NYSE:CL), which has been in business for over 200 years. Stared as a small soap and candle business in the early 19th century, Colgate has grown to become one of the most recognized names in the consumer products business. Many of its brands, such as "Colgate," "Palmolive," "Protex," "Softsoap," have also become household names.
As a consumer staples company with over $57.0 billion of market capitalization, Colgate-Palmolive Company is not known for making big moves. Shares of CL stock traded sideways for the most part of the last five years and, like many other stocks, took a serious tumble during the market sell-off in the fourth quarter of 2018.
More recently though, Colgate stock has been making a comeback. Year-to-date, shares are up 13.2%.
Sure, there are plenty of stocks with bigger gains so far into 2019. But if you look at the company's stock chart below, you'll see that it has just completed what's called a "golden cross."
Colgate-Palmolive Company Stock Chart
Chart courtesy of StockCharts.com
To put it simply, a golden cross happens when a security's short-term moving average crosses above its long-term moving average. It indicates a bullish breakout.
In the case of stocks, the most commonly used moving averages for short term and long term are the 50-day and the 200-day moving averages. And as you can see from the above chart, Colgate-Palmolive stock's 50-day moving average crossed above its 200-day moving average earlier this month.
Of course, I wouldn't tell income investors to look at a stock purely based on technical analysis. As is the case with any technical indicator, even the golden cross cannot predict a stock's move with certainty.
The reason I'm looking at Colgate-Palmolive is that other than this bullish technical breakout, the company also offers a way for investors to make money with certainty. And that's through dividends.
You see, soap and toothpaste are not things people get excited about, but these are products that people need to buy on a regular basis. And with some of the most well-known brands in the business, Colgate-Palmolive Company can earn recurring profits.
Over the years, those recurring profits have translated to a reliable dividend stream.
The best part is, Colgate has just hiked its payout again.
Earlier this month, the company declared a quarterly cash dividend of $0.43 per share, representing a 2.4% increase from the previous payout. The new dividend will be paid on May 15, 2019 to shareholders of record as of April 19. (Source: "Colgate Announces Dividend Increase – Effective 2nd Quarter 2019," Colgate-Palmolive Company, March 14, 2019.)
Trading at $67.01 apiece, CL stock offers an annual yield of 2.6%.
The Bottom Line on Colgate-Palmolive Company
And like I said, the nature of Colgate's massive consumer staples business means the company has the ability to pay dividends through thick and thin. Indeed, Colgate has been paying uninterrupted dividends since 1895.
What's more impressive is that for the past 56 years, Colgate has raised its dividend every single year. (Source: "Dividend History," Colgate-Palmolive Company, last accessed March 26, 2019.)
That makes Colgate stock a "Dividend King," which is a title awarded to companies with at least 50 consecutive years of annual dividend hikes. Among thousands of companies trading on U.S. stock exchanges, only 25 of them currently hold that title.
And despite all the dividend increases, Colgate wasn't really paying out all that much. Last year, the company earned a profit of $2.75 per share while paying total dividends of $1.66 per share. Therefore, the payout ratio came out to just over 60%, leaving plenty of room for safety. (Source: "Colgate Announces 4th Quarter 2018 Results," Colgate-Palmolive Company, January 25, 2019.)
Combining a bullish breakout with a rising dividend stream, Colgate-Palmolive Company stock could be an opportunity.