How to Survive the Tech Wreck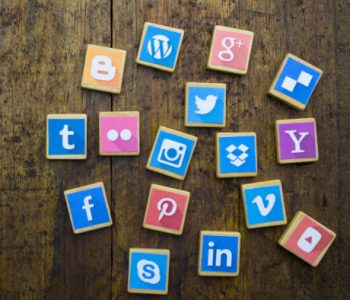 iStock.com/ToscaWhi
Should This Be a Concern for Income Investors?
A long period of loose monetary policy followed by the more recent fiscal stimulus has made the U.S. stock market look somewhat invincible. But now, investors are getting a blunt reality check of how things could go south very quickly.
As I've mentioned before, September has historically been the worst month for stocks. And as we step into the ninth month of the year, the stock market has shown us that history sometimes does repeat itself. In the first three trading days of this month, the S&P 500 Index fell 0.8%, while the Nasdaq Composite slipped more than two percent.
Go to any of the financial portals and you'll see the words "tech wreck" mentioned in the headlines. But in my opinion, a more appropriate name for what's happening now is "social media wreck."
Just take a look at the biggest social media names and you'll see what I mean: Facebook, Inc. (NASDAQ:FB) stock tumbled 7.5% in the first three trading sessions of September, while shares of Twitter Inc (NYSE:TWTR) plunged 12.4% during this period.
Now, keep in mind that various statistical indicators are still showing the incredible strengths of the U.S. economy.
The Institute for Supply Management recently reported that the Manufacturing Purchasing Managers' Index (PMI) registered a 61.3% reading in August, marking its highest reading since 2004. An index reading of over 50% suggests an expansion in the manufacturing sector. (Source: "PMI® at 61.3%; August Manufacturing ISM® Report On Business®," Cision, September 4, 2018.)
Looking at the labor market, the unemployment rate is near an 18-year low. And according to the latest release from the U.S. Labor Department, the number of unemployment claims in the week ending September 1, 2018, was 203,000, marking the lowest level since December 6, 1969. (Source: "Unemployment Insurance Weekly Claims," U.S. Department of Labor, September 6, 2018.)
Economists often use jobless claims as a proxy for layoffs. A near five-decade low reading on the weekly unemployment claims figure is certainly good news.
With the U.S. economy still standing on solid footing, the tech wreck looks more like a change in sentiment.
The big question now is, what should income investors do regarding this tech/social media wreck?
Well, if you have been following us here at Income Investors, you would know that we prefer established companies in slow-changing industries. The main reason is that if you are looking for income, you want companies to pay you dividends not just for a quarter or two, but indefinitely into the future.
In fast-changing industries like technology, companies often have to reinvest their profits just to stay relevant, leaving little resources for a dividend policy. The social media landscape is certainly a fast-changing one. So unsurprisingly, dividends are rarely seen, even among the most established players.
For instance, Facebook, Twitter, Snap Inc (NYSE:SNAP), and Yelp Inc (NYSE:YELP) all have millions and millions of users on their platforms, but none of these companies offer shareholders a regular dividend policy.
If you really want to have some exposure to the social media business, just remember that there won't be much dividend opportunity, at least in the short term. Moreover, you should also keep in mind that when a company's key performance metric is monthly active users, its stock could have wild swings during earnings season.
Still, that does not mean investors should stay away from tech stocks completely. That's because there are solid tech companies that pay reliable dividends.
Intel Corporation (NASDAQ:INTC) is a good example. We recommended the company to subscribers of our Income for Life advisory back in January 2010. Assuming automatic dividend reinvestment, Intel stock has delivered a total return of nearly 200% since then.
Of course, in this day and age, companies like Intel do not get nearly as much attention as the hottest social media tickers. But they are capable of mailing out dividend checks quarter after quarter. Plus, those checks tend to increase over time, so even when there is a tech wreck, shareholders can still get paid.