Should Income Investors Consider AT&T Inc. (T) Stock?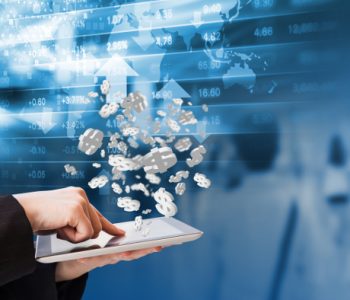 Is AT&T Stock a Top Pick for Income Investors?
AT&T Inc. (NYSE:T) stock has been enjoying a nice rally after the surprise victory of President Trump in the election. Since November 8, it has climbed 13.5%. But it's not all sunshine and rainbows for the telecom giant. For instance, while AT&T stock has climbed quite a bit in the post-election rally, the company's proposed merger with Time Warner Inc (NYSE:TWX) is still facing scrutiny.
And if you look a bit further back, you'd see that from August to early November last year, T stock tumbled more than 16%. So the rally in the past two months merely served as a V-shaped recovery for AT&T stock.
However, if you are an income investor, you might not worry that much about the ups and downs in AT&T's stock price. This is because the company is great at doing one thing, and that's paying dividends.
When there are plenty of hot tech stocks making double-digit moves every other day, collecting dividends doesn't seem to be a popular way to make a return right now. The average yield of S&P 500 companies is a mere two percent.
AT&T stock, on the other hand, is much more generous. Paying $0.49 per share on a quarterly basis, T stock has an annual dividend yield of 4.67%. Moreover, the company has raised its payout in each of the past 33 years. That makes AT&T stock a "dividend aristocrat," a name given to companies with at least 25 years of consecutive dividend hikes. (Source: "Dividends," AT&T Inc., last accessed January 23, 2017.)
Of course, past performance does not guarantee future results. But in AT&T's case, note that the company is deeply entrenched in what's essentially an oligopoly: the wireless carrier business.
To be a wireless carrier, you need the infrastructure and the wireless spectrum, both of which can be extremely expensive. As a result of high barriers to entry, the industry is home to just four main players in the U.S.: AT&T, Sprint Corp (NYSE:S), T-Mobile US Inc (NASDAQ:TMUS), and Verizon Communications Inc. (NYSE:VZ). In the third quarter of 2016, AT&T was the second-biggest carrier in the U.S. measured by the number of wireless subscribers, with a market share of 32.4%. (Source: "Market share of wireless subscriptions held by carriers in the U.S. from 1st quarter 2011 to 3rd quarter 2016," Statista, last accessed January 23, 2017.)
While less competition could mean higher cell phone bills for consumers, it also translates to sizable profits for the carriers. That's one of the reasons why AT&T stock managed to deliver higher payouts to income investors year after year.
AT&T Stock Earnings Preview
Of course, to keep raising its payout, the company needs to grow its bottom line. AT&T is scheduled to report fourth-quarter earnings on Wednesday, January 25 after the bell. Here's what analysts are expecting.
Stats on AT&T Inc.
| | |
| --- | --- |
| Analyst EPS Estimate | $0.66 |
| Change From Year-Ago EPS | 4.8% |
| Revenue Estimate | $42.03 billion |
| Change From Year-Ago Revenue | -0.2% |
| Earnings Beats in Past 4 Quarters | 4 |
Source: Yahoo! Finance
For the fourth quarter of 2016, Wall Street analysts expect AT&T to generate $0.66 of earnings per share (EPS), which would represent a 4.8% increase from the $0.63 earned in the year-ago period. Revenue, on the other hand, is expected to experience a slight decline of 0.2% to $42.03 billion. (Source: "AT&T Inc. (T)," Yahoo! Finance, last accessed January 24, 2017.)
Despite having had quite a volatile year, AT&T stock has performed consistently when it comes to achieving Wall Street's expectations. In the past four quarters, the company has met or beat analysts' EPS estimates every single time.
Bottom Line on T Stock
Due to the company's plan to buy Time Warner, there will most likely be uncertainty in AT&T stock going forward. But by running a profitable business in a market with high barriers to entry, T stock should have no problem delivering an increasing payout to income investors for years to come.