5 High-Dividend Stocks for October 2020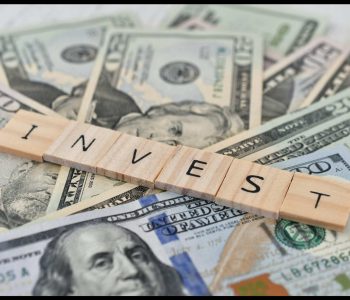 These Income Investments Pay Dividend Yields up to 10.5%
If you're like me, then you're probably upset by the recent plunge in yields on income investments.
In a bid to prop up the U.S. economy, the Federal Reserve slashed their benchmark overnight interest to near record lows. After you factor in inflation, the real return on most fixed-income securities has slipped below zero.
You can see how rock-bottom yields have zapped the income potential of fixed-income investments by looking at 10-year U.S. Treasury notes. Back in 2009, a $100,000 investment in these securities would have thrown off $4,000 in annual interest income. Today, you'd collect less than $700.00 a year.
Ouch!
Thankfully, you can find one group of income investments that still deliver respectable payouts: high-dividend stocks.
While bond yields have plunged, many high-dividend stocks still sport respectable payouts. In fact, it's not uncommon to see names with yields as high as 7%, 12%, or even 15%.
High-dividend stocks also come with built-in inflation protection. Because many of these companies can raise prices, they're in the financial position to boost their distributions over time. For investors, this means their income stream grows with (or even faster than) the rising cost of living.
To help get you started, I've highlighted a handful of my favorite high-dividend stocks for the month of October in the table below.
Five Top High-Dividend Stocks
| | | |
| --- | --- | --- |
| Company  | Market Cap | Yield |
| Bank of Nova Scotia | $50.3B | 6.5% |
| Bank of Montreal | $37.5B | 5.5% |
| Pembina Pipeline Corp | $11.6B | 8.1% |
| Main Street Capital Corporation | $983.8M | 10.5% |
| Office Properties Income Trust | $2.0B | 8.1% |
Source: Google Finance
Now a few words about these companies.
Canadian financial institutions like Bank of Nova Scotia (NYSE:BNS) and Bank of Montreal (NYSE:BMO) represent veritable licenses to print money. The top five firms in the country control over 90% of the deposits. Government regulations prevent foreign rivals from entering the market. And a lack of domestic competition allows incumbent firms to charge outrageous fees for basic services, resulting in steady profits for shareholders. 
Admittedly, the Canadian financial sector represents a mature market. And aside from cost cuts, the biggest players will have few avenues to boost profits in the years ahead.
But with dividend yields in the mid-single digits, you don't need a lot of growth to generate impressive returns. And shareholders content to cash their dividends will likely beat the pants off of the border market. It's a wonderful thing to watch.
Pembina Pipeline Corp (NYSE:PBA) is similar to that of Canadian banks. The pipeline company is easy to ignore because earnings growth will likely remain muted for the near future. Low oil prices have forced producers to dial back expansion plans, which will likely mean less in the way of dividend hikes from Pembina.
But right now shares deliver an upfront eight-percent yield. And those payouts will likely keep rolling in given the business generates ample free cash flow.
Main Street Capital Corporation (NYSE:MAIN) is a pretty straightforward business to wrap your head around. Management borrows money from investors at a low interest rate. They tend to lend the proceeds out to small- and mid-sized companies at high yields. But because Main Street only works with profitable businesses and demands senior status on loans, the company has long enjoyed a below-average default rate. Thais has translated into a respectable income stream for shareholders.
Office Properties Income Trust (NASDAQ:OPI) is probably one of the best dividend stocks you've never heard of. The company owns a sprawling real estate empire, which it rents out to commercial tenants. But instead of leasing buildings to most companies, Office Properties Income Trust deals almost entirely with the federal government, state governments, and government contractors. Needless to say, these types of tenants almost always pay their bills on time. And that has resulted in one of the most predictable income investments around.