5 High-Yield Dividend Stocks for November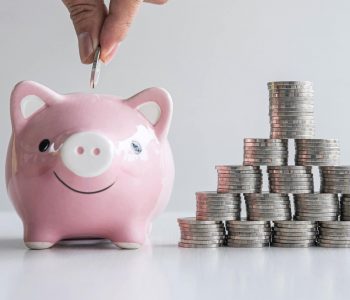 New to Income Investing? These High-Yield Dividend Stocks Pay up to 21%
When it comes to income investing, the biggest thing holding most people back is fear of the unknown.
What if COVID-19 crushes the economy? What if the November election results rock the stock market? What if corporate profits implode?
But one aspect of income investing is actually quite predictable: dividends.
If you own solid, high-yield dividend stocks, you can be virtually certain you'll get paid every quarter regardless of what happens with COVID-19 or the November election results. And for me, at least, this makes it easier to stomach the stock market's inevitable ups and downs.
To help get you started, I've highlighted five of my favorite high-yield dividend stocks in the table below.
To be clear, the list doesn't represent "buy" recommendations. You need to do a lot more research before pulling the trigger on any individual security.
The table is, however, a great starting point for research. And I would suggest doing a deep dive into each security on the list.
So let's dive in.
5 Top High-Yield Dividend Stocks
| | | |
| --- | --- | --- |
| Company | Market Cap | Yield |
| Energy Transfer LP | $16.0 Billion | 20.6% |
| Shell Midstream Partners LP | $3.7 Billion | 19.8% |
| Starwood Property Trust, Inc. | $4.3 Billion | 12.8% |
| Iron Mountain Inc | $7.8 Billion | 9.0% |
| BCE Inc. | $37.9 Billion | 6.0% |
(Source: Yahoo! Finance, last accessed October 21, 2020.)
A few words about these high-yield dividend stocks…
Energy Transfer LP (NYSE:ET) and Shell Midstream Partners LP (NYSE:SHLX) both churn out some of the highest payouts around.
Many investors dismiss these pipeline partnerships because everyone knows future earnings growth will be meager at best. Low energy prices have forced drillers to cut back on production. And with fewer barrels flowing through their networks, Energy Transfer and Shell Midstream Partners will likely deliver less in the way of earnings growth.
Then again, no one collecting 20%+ yields deserves to collect much in the way of earnings growth. When you buy high-yield dividend stocks like these, you're getting a great distribution and not much else. But over time, investors who sit around patiently reinvesting their distributions will do quite well as the years tick by. It's a great thing to watch.
Starwood Property Trust, Inc. (NYSE:STWD) sits in a similar category as Energy Transfer and Shell Midstream. The real estate investment trust is easy to disregard because management expects some loan defaults as a result of the COVID-19 pandemic. But with STWD units losing more than a third of their value since the pandemic, investors have blown the issue far out of proportion. That presents a rare opportunity to scoop up a wonderful business at a bargain price.
Iron Mountain Inc (NYSE:IRM) has a story that hasn't changed in decades: the company is the go-to place for businesses to store their paper documents and other valuables. And in exchange, Iron Mountain collects steady fee revenue, which rolls in like clockwork month after month. Some investors fear that digital technologies could soon render paper obsolete. But regulatory requirements continue to demand that businesses keep hard copies of important documents in storage. Moreover, Iron Mountain has started investing heavily in data storage centers. So, regardless of what happens, this nine-percent yield looks safe.
Finally, you have a pretty straightforward story with BCE Inc. (NYSE:BCE). It's a quiet Canadian telecom company serving millions of customers nationwide. Those customers pay their phone and Internet bills. You get a six-percent dividend. And that's a dividend payout that management has sent out like clockwork to shareholders for over a century. If COVID-19 rocks the economy or the election upsets the stock market, high-yield dividend stocks like BCE will deliver some of the best returns around.