Improving Economy: U.S. Consumer Spending Up 0.4% in May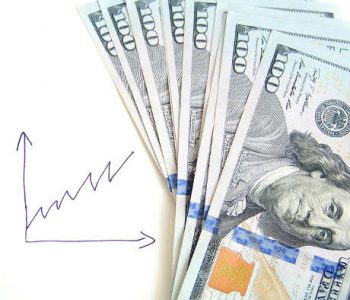 Spending on the Rise
Personal spending continued its second-quarter rebound with a 0.4% rise in May, showing that at least one engine in the U.S. economy is firing. Consumer dollars are one of the driving forces behind economic growth. (Source: "U.S. Consumer Spending Rose 0.4%, Showing More Confidence After Slow First Quarter," The Wall Street Journal, June 29, 2016.)
After all, household spending accounts for more than two-thirds of America's national income. Even moderate increases in spending can have an outsize impact on gross domestic product (GDP). In other words, expansion requires people to spend more.
This is especially true as business investment in the U.S. slows amid global uncertainty. The Brexit and other geopolitical factors are weighing on businesses' outlooks, causing them to pull back on investment in equipment, staff, or real estate.
For the last five years, consumer spending has provided the main fuel for economic growth. However, there was a slowdown in spending at the start of 2016. It caused a significant amount of panic at the time, but April and May showed improvement.
Also, GDP growth for the first quarter was revised upward to 1.1%. Analysts are estimating that second-quarter GDP will rise to 2.8%, although those estimates predate Britain's exit from the European Union.
Personal spending will continue to be closely monitored in the months to come. Some analysts have suggested its rise has to do with wage growth. Median income hit its highest level since 2009 this past April. (Source: "One Measure of U.S. Wage Growth Just Hit a New Post-Recession High," Bloomberg, May 17, 2016.)
In fact, median pay in April was 3.4% higher than in the preceding year. Analysts are suggesting this surge in median household income could directly translate to higher personal spending in the economy, leading to faster GDP growth.