Where I'm Finding Dividend Yields Up to 17.6%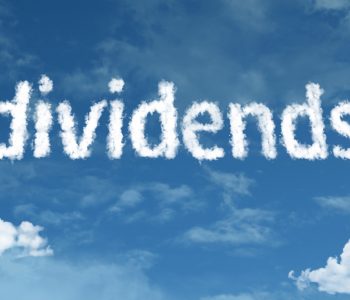 iStock.com/gustavofrazao
The Last Place for High Yields
It's an income desert out there.
Bank accounts yield next to nothing. Bond payouts barely top two percent.
Blue-chip stocks used to pay good income, but after a nine-year bull market, the yield on equities has dropped to record lows. And like searching for water in the Sahara, investors have found their sources of income drying up.
Thankfully, there are answers. You can still find markets out there that pay out safe, high yields. You just need to look a little further afield.
International stocks have massively underperformed U.S. equities. And this has been going on for quite some time.
To see what I mean, take a look at the chart below. Stocks in the U.S. have soared in the last decade. Meanwhile, investors abroad have suffered through a long period of downright awful returns.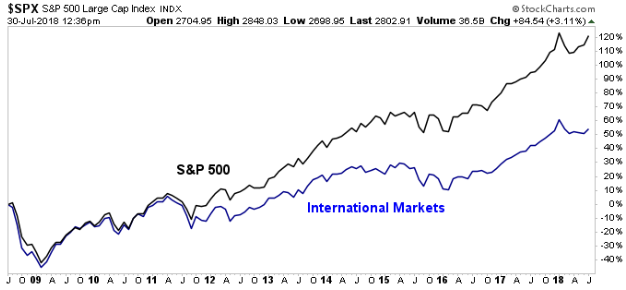 Chart courtesy of StockCharts.com
This has created a huge gap in valuations.
As you would expect, the U.S. stock market trades at a premium 17 times next year's earnings. International equities, meanwhile, only exchange hands for 13 times forward profits.
This type of dramatic underperformance has happened before. The last time international stocks underperformed U.S. equities this badly was 1995 through 1998. You can probably guess what happened next.
International markets shot up by 55% in 1999. Foreign equities crushed U.S. returns over the next decade, going on to deliver a 400% gain through the mid-2000s.
Could we see the same thing play out today? For sure.
Growth has started to accelerate worldwide. And if these stocks regain popularity on Wall Street, shares could rally in a hurry.
In the meantime, investors can lock in some of the highest yields around. In the U.S., traders have bid up the prices of most blue-chip dividend stocks. But abroad, you can still find safe businesses paying out yields as high as 17.6%.
| | | |
| --- | --- | --- |
| Company Name & Stock Ticker | Country | Yield |
| BT Group plc (NYSE:BT) | U.K. | 10.4% |
| Banco Bilbao Vizcaya Argentaria SA (NYSE:BBVA) | Argentina | 11.4% |
| Enel Generacion Chile SA (NYSE:EOCC) | Chile | 11.5% |
| China Petroleum & Chemical Corp (NYSE:SNP) | China | 14.3% |
| Mobil'nye Telesistemy PAO (NYSE:MBT) | Russia | 17.6% |
(Source: Google Finance, last accessed August 6, 2018.)
I've highlighted some of my favorite dividend payers above.
Because these stocks come from countries that have fallen out of favor among analysts, investors can scoop up shares for a fraction of their real value. And better still, these names pay out some of the highest dividend yields around.
In other words, international stocks might be the last source of dividend yield in today's income desert.