If You Want 12%+ Income Streams, Read This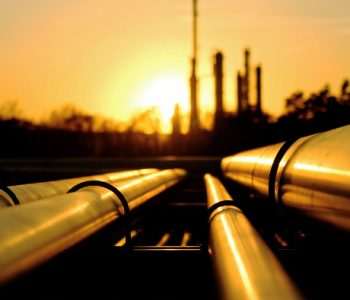 iStock.com/kodda
Where to Find 12%+ Yields
Did you catch this story?
Earlier this week, the International Energy Agency (IEA) published its five-year forecast for global energy production. The report got buried in the media amid the debate on gun control and President Donald Trump's proposed new trade tariffs.
But for those following the oil patch, it created quite a stir. The IEA said that U.S. oil production will hit a record of 12.1 million barrels a day by 2023. This represents two million barrels per day based on today's output. (Source: "Record oil output from US, Brazil, Canada and Norway to keep global markets well supplied," International Energy Agency, March 5, 2018.)
In other words, the United States could rock the global oil markets. If oil patch output hits the IEA's estimates, America will soon overtake Russia as the world's largest oil producer. And given the agency's track record of underestimating U.S. oil producers, that outcome looks quite likely.
The story highlights a theme we've repeated over and over here on Income Investors. New technologies have unlocked vast quantities of oil and natural gas across the country. We're fast approaching a state of "North American oil independence," referring to the point where the entire continent becomes energy-self-sufficient.
In other words, North America no longer depends on foreign dictatorships to power our economies. For the first time in decades, the continent is now free of any threat of any 1970s-styled oil embargoes. And with American exports poised to surge, the U.S. could out-muscle the Middle East as the world's energy supplier.
The boom has resulted a huge opportunity for the industry. Drillers have made fortunes on surging production. Property owners who were lucky enough to own land in the right places have become millionaires overnight.
But the real money doesn't involve getting your hands dirty drilling for oil. Rather, most of the money has been made by building the infrastructure behind the scenes. Current production has outstripped existing facilities, creating a desperate need for everything from pipelines and processing plants to terminals and shipping ports.
For investors, this has created a number of lucrative income opportunities. Pipeline volumes have surged over the past few years. Incumbent players have managed to pass on steep fee increases as drillers bid to secure takeaway capacity.
Most of this money has gotten passed on to unitholders. Across the pipeline industry, it's not uncommon to find upfront yields ranging from seven percent to even 15%.
| | | |
| --- | --- | --- |
| Company | Market Cap | Yield |
| TC Pipelines, LP | $3.4 Billion | 8.2% |
| Enbridge Energy Partners, L.P. | $5.2 Billion | 11.2% |
| Buckeye Partners, L.P. | $6.5 Billion | 11.5% |
| Magellan Midstream Partners, L.P. | $14.5 Billion | 5.8% |
| Energy Transfer Partners LP | $20.7 Billion | 12.7% |
(Source: Google Finance)
I'm not the only one excited about this. Over the past few years, industry veteran T. Boone Pickens has poured billions of dollars into the pipeline space. Other smart money investors, including Ken Griffin, George Soros, and Warren Buffett, have made large bets as well.
What could all of these players see in America's oil boom? I'd say it means one thing: it's just getting started.