ICE Announces $1.0-Billion Share Buyback, Stock Split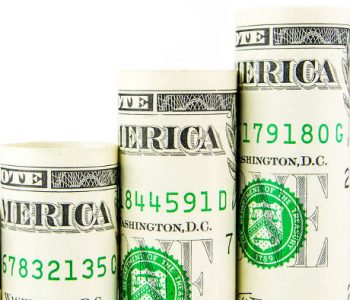 Net Income Surges and Data Sales Double
New York, NY — Intercontinental Exchange Inc (NYSE:ICE), a leading operator of global exchanges and clearing houses and provider of data and listings services, announced today that its board has approved a $1.0-dollar share buyback plan.
The board also approved pursuing an effective five-for-one stock split of ICE's common stock that will be distributed in the form of a four share stock dividend per share.
The proposal is subject to both the Securities and Exchange Commission (SEC) and stockholder approval.
ICE also announced its third-quarter dividend of $0.85 per share, which is payable on September 30, 2016 to holders as of September 16, and an ex-dividend date of September 14.
The company also reported a better-than-expected quarterly profit, as revenue from data services more than doubled. Net income attributable to ICE rose 26% to $357 million, or $2.98 per share, in the second quarter ended June 30 from $283 million, or $2.54 per share, a year earlier.
Shares of the Atlanta-based company were up about seven percent at $282.00 during midday trading in New York.
"This announcement reflects our consistently strong growth in earnings and cash flow generation, as well as our commitment to returning capital as we build on our decade-long track record of earnings growth," said ICE Chairman and CEO Jeffrey Sprecher. "In addition to highlighting ICE's consistent earnings and share price growth, we believe the stock split will support liquidity in our stock in a highly fragmented marketplace, while making shares more accessible to a broader investor base." (Source: "Intercontinental Exchange Plans 5-for-1 Stock Split," Business Wire, August 3, 2016.)
Intercontinental Exchange operates the leading network of global futures, equity and equity options exchanges, as well as global clearing and data services across financial and commodity markets. The New York Stock Exchange is the world leader in capital raising, listings, and equities trading.
The company continues to deploy its strong cash flow to de-lever, with a focus on its investment grade rating, while investing in growth initiatives, executing on mergers and acquisitions, and returning over $2.0 billion to stockholders since December 2013, according to the statement.
"Our disciplined approach to growth includes a focus on generating sector-leading returns on invested capital and prudent capital return, which includes a meaningful share repurchase program and a dividend that grows as our earnings grow," the statement added. (Source: Ibid.)
A special meeting of ICE stockholders is expected to be held on October 12, 2016 to obtain stockholder approval of the adoption of an amendment and restatement to ICE's Certificate of Incorporation. (Source: Ibid.)