IBM Stock: One Dividend Stock to Own in 2017 and Beyond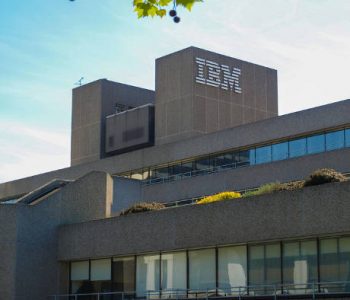 IBM Stock: Top Dividend Yield in Technology Space
Is the next bull run for International Business Machines Corp (NYSE:IBM) stock in the making? This question is very important for investors who still believe that IBM stock is a great value play and that its slide from its peak doesn't reflect its fundamental worth.
I'm in the group of analysts who strongly believe that IBM stock is undervalued, and that sticking to this trade will ultimately pay off. Since reaching its all-time high in the spring of 2013, IBM stock has lost quarter of its value. Investors' apathy to this stock is a reflection of IBM's struggle to transform its business from a hardware maker to a lean technology firm at a time when consumers and business are going wireless.
For IBM, this means that finding new revenue sources as its key products, such as servers and mainframes, become obsolete and cloud computing grabs the market share of the data management business.
But if you are an income investor, you need to be good at finding a bargain. And I believe IBM stock offers a good value for long-term investors who have a 10-to-20-year horizon and are looking for regular income checks. Here are some of the facts which make IBM a great value play.
Despite the disappointing performance of IBM stock in the past several years and its declining sales, its quarterly dividend payout never declined. In fact, the company's quarterly dividend payouts have been increasing.
IBM announced its latest dividend increase in April this year, revealing an eight-percent hike to its quarterly dividend payout to $1.40 per share. That increase may not look too big, but if you're just focusing on the number, then you're missing this important detail: the last dividend hike was the 21st consecutive increase in IBM's its quarterly payout. (Source: "IBM Board Approves Increase in Quarterly Cash Dividend for the 21st Consecutive Year," International Business Machines Corporation, April 26, 2016.)
Also Read:
IBM Stock: Yield, Splits, Prediction, & Dividend Details for 2017
IBM Stock: One Dividend Stock to Own in 2017 and Beyond
IBM Corp.: Why Does Warren Buffett Like IBM Stock?
Also, the amount it pays to investors each quarter has more than doubled since 2010, with IBM having not missed a single dividend payment since 1916. Second, investing in IBM stock means investors can earn a great dividend yield from a solid technology name. At the current market price, IBM stock's dividend yield stands at 3.48%.
This level of return may not look too attractive to many investors, but all returns are relative to other opportunities available in the market. When the S&P 500 companies pay a two-percent yield or average and the benchmark 10-year Treasury not is offering 2.32%, IBM's dividend yield doesn't look bad.
And the world's most successful investor, Warren Buffett, recognizes the fact that IBM stock offers a great value. And he didn't keep this secret; during an interview with CNBC this summer, Buffett said he has never sold a single share of IBM and, in fact, buys it more when he sees value.  (Source: "Buffett: We've 'never sold a share' of IBM and might buy more," CNBC, May 2, 2016.)
Buffett's investment management company, Berkshire Hathaway Inc. (NYSE:BRK.B), owns more than 81-million shares of IBM, valuing its stake at $13.0 billion based on today's share price. IBM is Buffet's fourth-largest holding in Berkshire Hathaway's portfolio. (Source: "Form 13F Information Table," U.S. Securities and Exchange Commission, last accessed November 21, 2016.)
Bottom Line on IBM Stock
Your goal as an income investor should be finding diamonds in the rough, meaning looking for companies whose stock prices are depressed and don't reflect their fundamental worth. People tracking quarter-to-quarter earnings may usually miss such investment opportunities where a long-term value is hidden behind the numbers.
IBM stock, in my opinion, is one such gem because the market has discounted this great company more than it deserves. I think "Big Blue" is going to outperform the market in the next five years, as the company changes its business focus and creates more value for its shareholders.