H & R Block Inc: Why HRB Stock Makes Sense For Income Investors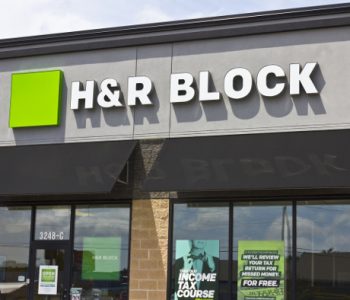 HRB Stock: Well-Sustained Dividend
H & R Block Inc (NYSE:HRB) stock delivers a very nice dividend and a great return on equity, which could mean that income taxes can actually be good for income investors.
H&R Block stock has been able to sustain a pretty impressive dividend and dividend yield, despite negative free cash flow and profit margin numbers for the second quarter of 2016. On July 31, 2016, the tax preparation company reported a profit margin of -98.8% and free cash flow of -$481.92 million (largely because tax season in the United States ends in April).
Yet HRB stock delivered a dividend yield of 3.64% to investors on September 22, 2016. That dividend yield has actually increased substantially over the past year, rising from 2.27% on September 29, 2015 to 3.64% in 2016. This means H&R Block stock is  capable of sustaining a high dividend yield despite an unstable business. (Source: "H&R Block Dividend Yield " YCharts, last accessed September 23, 2016.)
That dividend is also very reliable; HRB stock has paid a steady dividend every for every quarter since September 2000. HRB stock shareholders have received a $0.01 to $0.03 dividend for every quarter of the 21st century.
More importantly, that dividend has increased in recent months. H&R Block stock paid a steady dividend of $0.20 from December 2011 until June 2016, when it increased to $0.22. (Source: "H&R Block, Inc. Dividend Date & History,"NASDAQ Stock Market, last accessed September 23, 2016.)
H&R Block is also a Great Growth Stock
All of this makes H&R block a good dividend investment, but it is also a great growth and income stock as well. It delivered a phenomenal 188.6% return on equity on July 31, 2016.
The charts indicate that H&R Block's equity has more than tripled since the beginning of 2016, offering a 50.49% return on equity in January 2016 that grew to 188.6% in July 2016.
What's more important is that H&R Block has had a high return on equity (ROE) for a long time. Its ROE has averaged around 30% since October 2011 and has never dropped below 20%. (Source: "H&R Block Return on Equity," YCharts, last accessed September 23, 2016.) That makes this tax service a very steady income producer with a lot of growth potential.
HRB stock is also very cheap, trading at $23.12 a share on September 22, 2016. That makes it a good buy for someone who is looking to add a large number of shares in a dividend producer to his or her portfolio.
Why HRB Stock is also a Value Investment
There is another excellent reason to add H&R Block stock to your portfolio: because it has some of the attributes of a classic value investment. Benjamin Graham, the father of modern value investing and the mentor of Warren Buffett, liked companies that were unsexy and a little disrespectable, but still made money.
H&R Block certainly fits that description. Doing taxes in an office at the strip mall is far from sexy, yet it certainly makes a lot of money by performing that service; H&R Block reported revenues of $3.026 billion and a net income of $350.25 million on July 30, 2016.
There is certainly a lot of demand for H&R Block's services; the US Internal Revenue Service (IRS) estimates that 253.6 million income tax returns will be filed in 2016. That number has grown significantly in recent years 240.16 million returns were filed in 2010. (Source: "Projections of Federal Tax Return Filings: Calendar Years 2009–2016," Internal Revenue Service, last accessed September 23, 2016.)
Despite the popularity of tax software, many filers still use tax preparation services. A GoBankingRates survey found that 8.3% of Americans filed their taxes through a brick-and-mortar company and another 28.5% used an accountant. (Source: "43% of Americans File Taxes From the Comfort of Their Home, Survey Finds," GoBankingRates, January 25, 2016.)
The Bottom Line on H&R Block Stock
H&R Block is a good, cheap growth stock that delivers a really good dividend. And it will deliver that dividend for years to come because taxes, like death, will always be inevitable.