HP May Double Dividend Payout, Says Analyst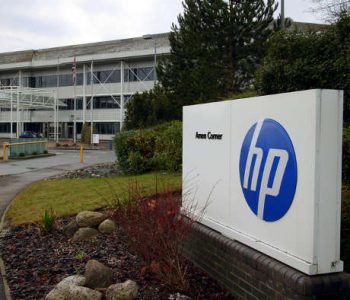 Business Spin-Off to Generate Cash
New York, NY — Hewlett Packard Enterprise Co (NYSE:HPE) may double its dividend payouts to $0.46 a share as the company frees up more cash after the spin-off of its services business, according to a Citigroup Inc analyst Jim Suva.
Suva also raised his 12-month price target on the stock to $25.00 from $20.00, implying 25% upside from Friday's closing price. Suva believes investors are underappreciating Hewlett Packard's ability to generate free cash flow, which puts it in a better position to raise dividends. (Source: "Hewlett Packard Enterprise upgraded to buy on potential dividend increases," MarketWatch, July 25, 2016.)
Once it completes the spin-off of its services business, a deal announced in May after Hewlett Packard spun off from HP Inc (NYSE:HPQ), Suva said the company could double its dividend payouts to roughly $0.46 a share from $0.22 currently.
HP shares have surged 18% over the past month to trade at $20.27 on the New York Stock Exchange today.
He estimates the normalized free cash flow (excluding restructuring and separation payments) of the core HPE business (excluding services) will be closer to $3.0 billion. That could come with the company pegging total shareholder returns at 65% to 70% of FCF, which is up from a minimum of 50% based on management comments at the most recent analyst day. (Source: "Hewlett Packard Enterprise Co upgraded to buy," Financial Post, July 25, 2016.)
Hewlett Packard Enterprise said last month it planned to spin off and merge its enterprise services business with Computer Sciences Corporation, as HPE shifts its focus to the cloud services business.
HPE has been restructuring its IT consulting and services group and has already sold at least 84% of its 60.5% stake in Indian IT services provider Mphasis Ltd. to The Blackstone Group for $1.1 billion in April.
HPE, which houses the former Hewlett-Packard's corporate hardware and services division, said the merger of the two businesses is expected to produce cost synergies of about $1.0 billion in the first year after close. The transaction values HPE's enterprise business at about $8.5 billion after tax.
The deal is expected to be completed by March 2017, CEO Meg Whitman said on a conference call with analysts. The new company's board will be split evenly between directors nominated by HPE and CSC.