How to Collect an 18.1% Yield in Oil Royalties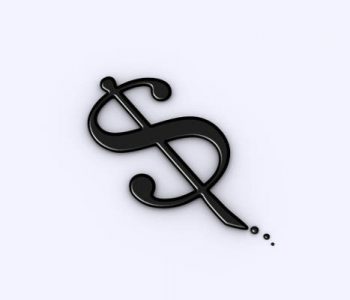 iStock.com/jakconsulting
This Fund Pays Out 18.1%
In 2017, each resident of Alaska received a check for $1,200. Why? It all comes down to one commodity: oil.
Each day, the state produces about 500,000 barrels of crude. And residents are entitled to a small cut from each of those barrels.
But here's the really interesting part: you don't need to live in Alaska to start collecting these checks. One little-known program allows non-residents to earn income from the state's energy production.
It's actually easy to get started; you simply collect a "royalty" from each barrel of crude that comes out of an Alaskan oil well. And by enrolling in this program, you can start collecting yields up to 18.1%.
Let me explain.
If you know anything about the Alaskan energy industry, then you've heard of Prudhoe Bay. Discovered in 1968, the field represents one of the largest deposits of oil in the country. At its peak, Prudhoe produced over 1.5 million barrels of crude each day.
BP plc (NYSE:BP), which runs a number of oil wells in the area, created an investment vehicle called a "royalty trust" to fund its local operations.
Simply put, a royalty trust is designed to distribute income from a long-lived asset (such as a song, a book, or mine). The trust collects income from the asset and passes on the proceeds directly to shareholders.
BP Prudhoe Bay Royalty Trust (NYSE:BPT) is one of the easiest ways to collect Alaskan oil well royalties in the stock market. The trust is entitled to 16.4% of the first 90,000 barrels from the wells per day.
BP works a little differently than most energy companies. Rather than explore for new sources of oil, management instead chooses to pay out all of their profits to shareholders. In effect, they're milking their operations like a cash cow.
But the best part is that nearly all the oil reserves have been developed. The business has already drilled the wells and laid the pipes. Ongoing costs come in at just a fraction of sales, while the rest can get paid out to shareholders.
Here's what the numbers look like: the trust earned $26.3 million last quarter, $25.5 million in last year's fourth quarter, and nearly $17.8 million in the third quarter. You're looking at a lot of cash flow. And every penny gets paid out to investors as royalties.
It's a simple, boring business, which explains why this program doesn't get much coverage in the press. You don't get any exciting stories of big new finds or frontier gushers. But the dividend income is steady and has paid for the retirements of thousands of investors.
Today, BPT stock pays a quarterly distribution of $1.27 per unit. Each unit costs $28.00, which comes out to an annual yield of 18.1%. I can only think of a handful of investments in the world that come with upfront payouts this high.
Of course, any oil and gas investment comes with risk. Low oil prices could clip cash flows. Not to mention that these oil wells and, by extension, the distributions, will eventually run dry.
But for those willing to do a little extra legwork, these Alaskan oil royalties can be lucrative. They're one of my favorite sources of investment income in an uncertain market.