How to Buy Stocks for 90 Cents on the Dollar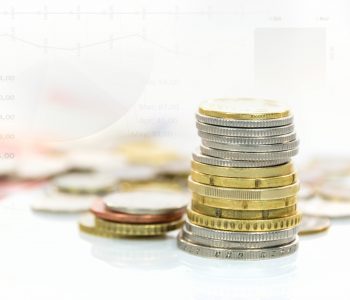 iStock.com/WDnet
Little-Known Fund Yields 11%
I love it when I can buy stocks at a huge discount.
You don't often find a dollar trading for 90 cents. But when I'm certain the opportunity is real, I get excited.
Of course, you have to do a lot of digging to find these deals.
Why?
Because whenever a big discount comes up, investors rush in. As traders start bidding up prices, they can close the gap in a few days.
But one of these deals has just cropped up. And it happens to be in a place where investors can find ultra-high yields right now.
You can find this opportunity in a unique type of investment called a "closed-end fund."
These financial vehicles resemble mutual funds in many ways. Their managers raise money from investors and then plow the proceeds into stocks and bonds.
But unlike mutual funds, closed-end funds trade publicly on a stock exchange. This gives them one interesting characteristic: they can trade at a big discount (or premium, depending on the circumstances) to their liquidation value.
Usually, you can't buy a closed-end fund at much of a discount. But once in a while, you can scoop up shares at quite a markdown from fair value. And that's when I get interested.
We have that situation today with NexPoint Strategic Opportunities Fund (NYSE:NHF).
The fund's management team aims to provide investors with steady income and capital gains. Most of the portfolio consists of bonds, dividend stocks, and real estate investment trusts.
Pretty vanilla stuff.
These days, reliable income investments have fallen out of favor on Wall Street. Everyone wants to hit it big on cryptocurrencies or hot tech stocks.
As a result, investors have started dumping high-quality investments for less than their liquidation value.
And right now, this particular closed-end fund trades at one of the largest discounts in the group. As I write, the NexPoint Strategic Opportunities Fund trades at a 10%-plus discount to its liquidation value.
I get excited whenever a discount is bigger than 10%. And I start to sell after the discount narrows.
Better still, investors can also lock in a sizable income stream. At the time of this writing, NHF pays out a distribution yield of nearly 11%.
So, how long will this opportunity last? It's hard to say. These discounts or premiums cycle over time as funds fall in and out of favor on Wall Street.
You don't often get to buy a dollar for $0.90. For that reason, I suspect that traders will start bidding up the share price as word gets around.
But if the fund starts to trade at an even bigger discount, management could liquidate their holdings. This would result in a big, one-day payoff for investors.
In both cases, unitholders come out ahead.