How Retirees Can Earn 12% to 17% Yields Right Now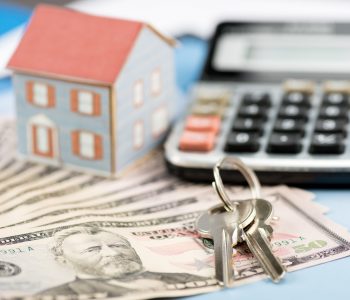 Where to Safely Collect 12% to 17% Yields
For retirees, these yields look tempting.
I've found payouts of 14.2%, 16.7%, and even 17%. Yields that high sound almost too good to be true, but they're backed by rock-solid companies. These businesses have paid out dividends for years and they're popular among money managers.
I'm talking about mortgage real estate investment trusts, or mREITs. These firms invest in pools of residential mortgages, backed by the financial might of the U.S. government. For investors looking for generous income, this little-known niche warrants a second look.
You don't need a PhD to wrap your head around operations, for starters. These mREITs borrow cash short-term and reinvest the proceeds into higher-yielding mortgages. Owners pocket the difference between those two rates, otherwise known as the "spread."
Bankers call it the "three-six-three" rule. You borrow at three percent, lend at six percent, and hit the golf course by three o'clock. Sure, it has the excitement of milk toast, but it's a proven formula for building wealth.
The industry sits right in the sweet spot of the economy right now. As interest rates begin to rise and business recovers, these spreads start to widen. That should boost the industry's net interest income in upcoming quarters—and, by extension, the distributions to owners.
It gets better. mREITs have no physical branches, unlike regular lenders. They have no banks, no vaults, and no human tellers.
This lack of overhead represents a big advantage. Last year, Annaly Capital Management, Inc. (NYSE:NLY), one of the largest players in the space, generated $0.23 in profits on every dollar of equity invested in the firm. The industry as a whole generated a return on equity (ROE) in the mid-teens.
You just don't see numbers like these from normal banks. Over the past few years, the financial sector as a whole has barely eked out ROEs in the low single digits. The cost of maintaining vast networks of physical brick-and-mortar locations can really eat into profits.
For investors, this model has created a lucrative income stream. As you can see in the chart below, many mREITs pay out yields in the high single digits. Some of these payouts top the three percentages mentioned at the beginning of this article.
| | | |
| --- | --- | --- |
| Name | Yield | Market Cap |
| Orchid Island Capital Inc (NYSE:ORC) | 16.7% | $448.0M |
| Arlington Asset Investment Corp (NYSE:AI) | 14.2% | $341.8M |
| Five Oaks Investment Corp (NYSE:OAKS) | 14.2% | $95.4M |
| New York Mortgage Trust Inc (NASDAQ:NYMT) | 12.7% | $714.0M |
| New Residential Investment Corp (NYSE:NRZ) | 12.1% | $5.1B |
| CYS Investments Inc (NYSE:CYS) | 11.4% | $1.3B |
| Annaly Capital Management, Inc. (NYSE:NLY) | 9.7% | $13.4B |
(Source: Google Finance)
To be clear, you can't call mREITs a slam dunk. The spread between where these trusts borrow and lend can swing wildly. Borrowers do default on these loans from time to time. That said, the executives do a good job hedging these risks, and most of these mortgages have the full backing of U.S. government agencies like Fannie Mae and Freddie Mac.
The Bottom Line on mREITs
Low interest rates have crushed many retirement dreams. But if you're willing to look outside of ordinary stocks and bonds, you can still find decent payouts. With distributions topping 17%, high-yielding mortgage REITs warrant further investigation.