How to Buy Top Dividend Stocks — At a Big Discount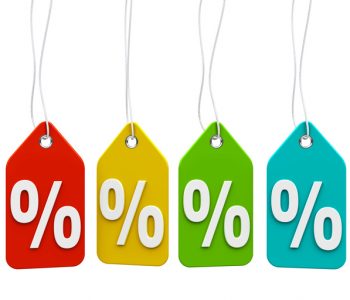 iStock.com/arsenisspyros
This Fund Yields 7.6%
I love it when I can buy a dollar for $0.80.
I have to work hard to make money, so when I see free cash just sitting there, I get pumped up.
But we don't often see discounts like this in the stock market. That's because whenever an unbelievably good opportunity crops up, traders rush in to take advantage of it. And once the word gets out, a deal can disappear in the blink of an eye.
One of these opportunities, however, has just popped up. Today we have the chance to scoop up a number of top dividend stocks for $0.80 on the dollar. Better still, investors can lock in a 7.6% yield to boot.
Let me explain.
Today's investment is a unique type of security called a "closed-end fund." I got interested in this quiet corner of the financial world for one reason: these funds can trade at large discounts (or premiums) to their net asset values.
Typically, closed-end funds trade right in line with their net asset value. But from time to time, you can scoop up units for a big discount. When those discounts get large enough, you can often lock in amazing deals.
That situation has cropped up today with Templeton Emerging Markets (NYSE:EMF). As its name implies, the fund invests in fast-growing, developing countries. The portfolio consists of dozens of leading businesses like China Mobile Ltd. (NYSE:CHL), Coal India Ltd (NSE:COALINDIA), and Thai Beverage Public Company Limited (OTCMKTS:TBVPF, FRA:T6W).
If you follow this space at all, you probably have heard about the turmoil in emerging markets. Over the past few months, the Turkish economy has been on the fritz. In response, investors have dumped stocks from any country that seems remotely risky.
This has created a real opportunity for bargain hunters. As I write, the Templeton Emerging Markets Fund trades at a 15%-plus discount to its liquidation value. You often see these discounts crop up whenever a sector falls out of favor on Wall Street. But once investors regain their sanity, these discounts narrow considerably.
Moreover, emerging markets represent my top investing idea for the next five years. Because investors have bid up the price of U.S. equities, it's difficult to find good value stateside. But around the world, you can still scoop up wonderful businesses at reasonable prices.
In the meantime, investors can lock in a great yield. The Templeton Emerging Markets Fund comes with an annual distribution yield of 7.6%. It's almost impossible to find blue-chip stocks with that kind of payout in the United States.
EMF gives you a way to get in on this opportunity at a 15% discount. Give it a look.