Household Debt Reaches Another Scary Record: Study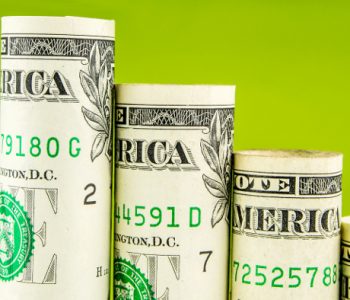 Household Debt Nears Pre-Recession Levels
Frugality and minimalism may be the hottest trends nowadays, but one study says Americans are racking up more household debt than ever.
The total debt owed by U.S. consumers is nearing a pre-recession high of $12.35 trillion, according to a study by NerdWallet. The average household with any kind of debt now owes $132,529.00, closing in on a new record. (Source: "2016 American Household Credit Card Debt Study," NerdWallet, last accessed December 19, 2016.)
The rise in credit card debt was particularly worrisome to the study's author. Today, the average household with credit card debt has balances totaling $16,061.00. For households with an outstanding balance, it costs them about $1,300.00 a year in interest.
The study blamed the growing balance of household debt on the increasing cost of living and stagnant wages. Over the past 13 years, the authors noted, the cost of living has increased 30%. Median household incomes, meanwhile, have increased by just 28%.
"When cost of living outpaces income growth, debt increases," wrote Erin El Issa in the report. "Many people assume that credit card debt is the result of reckless spending and think that to get out of debt, people need to stop buying designer clothes and eating at five-star restaurants. But many people use credit cards to cover necessities when their income just doesn't cut it." (Source: Ibid.)
The authors also emphasized that rising debt levels alone do not indicate that a recession is on the way. A number of indicators—including low inflation, flat delinquencies, and a rising housing market—suggest that the economy is running strong. By many measures, consumers have been far more responsible in handling their debt, likely due to a combination of stricter lending rules and consumers paying their minimums more responsibly.
Higher interest rates, though, could make soaring household debt loads more difficult to manage. Earlier this month, the Federal Reserve hiked its target rate by 0.25% and signaled that more increases could be coming. A one-percent increase in credit card interest rates would increase the average interest payment by $1,235 per year,  pushing some overstretched consumers to the limit.