Honeywell International Inc.: Why HON Stock Is Plunging Today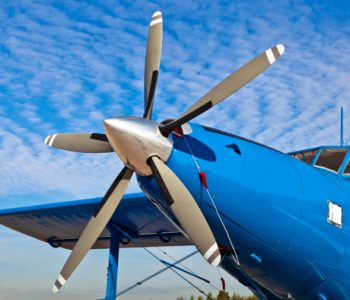 Industrial Giant Reduces Full-Year Earnings Outlook
Honeywell International Inc. (NYSE:HON) stock crashed eight percent at the open on Friday, October 7 after the company reduced its earnings outlook for the full year. Investors rushed for the exits after being spooked by the company's surprise announcement.
For 2016, Honeywell expects earnings per share (EPS) of $6.60–$6.64, compared with its previous forecast of $6.60–$6.70 per share. The company lowered the top end of its guidance due to lower sales in the aerospace segment. Management specifically attributed the guidance reduction to weaker-than-anticipated sales of business jet and aviation product shipments.  (Source: "Honeywell lowers upper end of 2016 profit forecast," Reuters, October 7, 2016.)
As a global industrial, Honeywell stock is being hit by a number of economic headwinds right now, including the strong U.S. dollar, slowing economic growth in the emerging markets, and exposure to the energy sector.
The company also lowered its sales forecast for the full year. The company now expects a one-percent to two-percent decline in organic sales in 2016, compared with a one-percent expected decline in the previous forecast. (Source: Ibid.)
Signal to the Broader Market
HON stock is widely seen as an economic bellwether because it caters to many different sectors of the economy. If HON stock's results are expected to be weak for the remainder of the year, it could be an indication that the broader economy is slowing.
Honeywell stock's revenue declined 5.3% in 2015. Investors were hoping Honeywell stock would see a return to growth in 2016, but that is now in doubt. The good news is that HON stock remains highly profitable and has cut costs enough to continue growing earnings. Last year, HON stock EPS increased 13%, thanks mostly to a $512 million reduction in selling, general, and administrative expenses. (Source: "Fundamentals," Honeywell International Inc., last accessed October 7, 2016.)
Since the company remains profitable, it can continue to reward income investors with an attractive dividend payout.  HON stock has a current dividend yield of 2.2%. Last year, the company raised its dividend by 15%
Honeywell stock has a long track record of steady dividends. Its double-digit dividend growth in recent years is a sign that the business model is strong enough to withstand the cyclicality of the global economy.