Home Depot Inc: A Surprisingly Strong Dividend Stock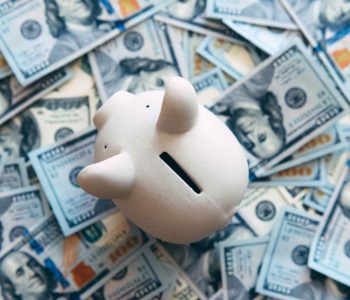 Up 20% Already…More to Come?
"Home Depot Inc Is Now a Top Pick for Dividend Investors"—that's the title of an Income Investors article I wrote back in March. In that piece, I explained why Home Depot Inc (NYSE:HD) could be "a solid income opportunity."
I hope you took advantage of that piece. Even though the U.S. economy took a major hit due to the COVID-19 pandemic—and the stock market had a major sell-off in March—Home Depot's business has actually been firing on all cylinders. In fact, since that article was published on March 5, HD stock has surged 20.5%.
The best part is, the opportunity might not be over just yet. Although Home Depot stock is now more expensive than when I last wrote about it, its dividend growth potential remains as strong as ever.
You see, Home Depot's founders started the business back in 1978 with the goal of building home improvement superstores larger than any of the competitors' facilities. And they've indeed accomplished that, as the company is now known for its big-box format stores.
Operating 2,293 stores in all 50 states, the District of Columbia, Puerto Rico, the U.S. Virgin Islands, Guam, Canada, and Mexico, Home Depot Inc is currently one of the largest home improvement retailers in the world.
Of course, being a brick-and-mortar retailer means the company faces two challenges: COVID-19 and ecommerce.
The coronavirus outbreak has turned into a worldwide pandemic; as a result of the lockdowns, sales plunged at numerous retail businesses. At the same time, consumers have been shopping increasingly online, and the rise of ecommerce has led to the decline of many physical retailers.
The good news is that Home Depot, Inc managed to turn those headwinds into catalysts.
Just take a look at the company's latest earnings report and you'll see what I mean.
In the second quarter of Home Depot's fiscal year 2020, which ended August 2, it generated $38.1 billion in revenue, representing a 23.4% increase year-over-year. Comparable sales—a critical measure of a retailer's performance—increased 23.4% for the quarter, driven by U.S. comparable sales growth of 25.0%. (Source: "The Home Depot Announces Second Quarter Results; Declares Quarterly Dividend of $1.50 Per Share," Home Depot Inc, August 18, 2020.)
The reality was that, as consumers stayed at home due to the pandemic, more people started to tackle home improvement projects. And in order to build that deck or repaint the walls, they went to Home Depot to get supplies.
Of course, running a massive retail business during the pandemic does come at a cost.
Home Depot spent approximately $480.0 million on additional benefits for employees in the second fiscal quarter, including weekly bonuses for hourly employees in its stores and distribution centers. Year to date, the enhanced pay and benefits in response to the COVID-19 pandemic totaled around $1.3 billion for the retailer.
Still, this didn't stop Home Depot Inc from growing its bottom line.
For the second quarter of fiscal 2020, the company's net earnings came in at $4.3 billion, or $4.02 per diluted share. These numbers represented a substantial improvement from the net earnings of $3.5 billion, or $3.17 per diluted share, generated in the year-ago period.
Now, keep in mind that HD stock was surging before the earnings release, and Wall Street already had high expectations. And yet, the company's results handily beat Wall Street's estimates. On average, analysts were projecting earnings of $3.71 per share on $34.5 billion in revenue.
And remember when I said that ecommerce was a headwind for a lot of retailers?
Well, in the second quarter, sales from Home Depot's digital channels increased by approximately 100%. (Source: "HD – Q2'20 Home DepotEarnings Call," Home Depot Inc, August 18, 2020.)
One of the reasons behind the online sales growth could be that consumers wanted to minimize contact with others due to the pandemic. But in my opinion, even after the pandemic ends, the company should have the ability to continue to be competitive in the ecommerce space. This is due to the nature of the home improvement retailer's business: many of the products sold by Home Depot are simply too large to be shipped for free by "Amazon Prime." In fact, over 60% of the company's online orders in its second fiscal quarter were picked up at a store.
Home Depot Inc: Returning Cash to Investors
All of this bodes well for Home Depot's dividend investor. In the second fiscal quarter, the company paid $1.6 billion in dividends to its shareholders. Because Home Depot Inc earned a net income of $4.02 per share while declaring a cash dividend of $1.50 per share during the quarter, it was paying out just a small fraction of its profits.
And even though the retail industry has been largely living in the shadow of ecommerce over the past decade or so, Home Depot's payout growth to shareholders has been nothing short of impressive.
From 2010 to 2020, the company's quarterly dividend rate went from $0.23625 per share to $1.50 per share, marking a total increase of 535%. (Source: "Dividend History," Home Depot Inc, last accessed August 20, 2020.)
Trading at around $281.50 per share, HD stock offers an annual dividend yield of 2.1%—meaning it's not really a high-yield stock. But, by combining a low payout ratio with a growing business, the company has created a lot of room for future dividend hikes.