Holly Energy Partners, L.P.: This 8.5% Yield Keeps on Increasing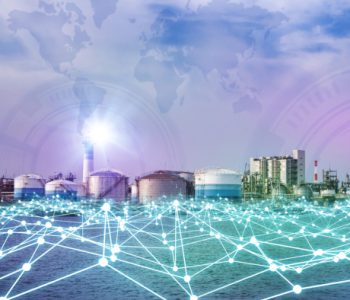 iStock.com/metamorworks
A Dividend Growth Stock with a Huge Current Payout
Like many of our decisions, finding the right income investment involves choosing between the present and the future. The trade-off is quite obvious: you can go with companies that pay a lot of dividends right now, or companies that can grow their payout in the future but don't offer much in terms of current yield.
But what if you want to have both? Well, there just might be a perfect solution: Holly Energy Partners, L.P. (NYSE:HEP) stock.
Most people have never heard of its name, but Holly Energy Partners has been raising its payout for quite some time. The best part is, because HEP stock does not really make headlines that often, its unit price did not shoot through the roof like many of the well-known dividend growth stocks. As a result, it offers a high current yield that has plenty of room to grow.
Headquartered in Dallas, Texas, Holly Energy Partners is a master limited partnership that provides petroleum product and crude oil transportation, storage, terminaling, and throughput services. It was created by HollyFrontier Corp (NYSE:HFC) in 2004 and went public in the same year. The partnership serves both HFC (including its subsidiaries) and third-party customers in the petroleum industry.
HEP Stock: Providing Increasing Distributions
To see why HEP stock is special, all you need do to is taking a look at its distribution history. In 2005, the partnership paid total dividends of $1.1125 per unit. In 2017, the amount totaled $2.505 per unit. That translated to a compound annual growth rate (CAGR) of seven percent. (Source: "Distribution History," Holly Energy Partners, L.P., last accessed October 22, 2018.)
What's even more impressive is the frequency of those payout increases.
You see, in today's market, most companies would be proud if they can raise their dividends once a year. Holly Energy Partners, on the other hand, has been raising its distributions every quarter. The latest payout increase, which was announced last week, marked the partnership's 56th consecutive quarterly distribution hike. (Source: "Holly Energy Partners Increases Quarterly Distribution; 56th Consecutive Quarterly Distribution Increase," Holly Energy Partners, L.P., October 19, 2018.)
Paying $0.665 per unit on a quarterly basis, HEP stock offers a generous annual yield of 8.5%.
Of course, past performance does not guarantee future results. But note this: since the partnership's inception in 2004, we have gone through a major economic downturn (the Great Recession) and a huge crash in oil prices. Not only did HEP stock survive these downturns, but it was actually raising its payout to shareholders every three months.
Generous Distributions Backed By a Solid Business
If you are concerned that those distribution hikes might be too aggressive, don't worry. This is because the partnership was growing its business at an even faster pace than its payout.
In 2005, Holly Energy Partners' earnings before interest, tax, depreciation and amortization totaled $50.0 million. By 2017, the amount had increased to $345.0 million, translating to a CAGR of 17%.
Since HEP is a master limited partnership, another key performance metric to check is distributable cash flow. From 2005 to 2017, the partnership's distributable cash flow increased at a CAGR of 16%. (Source: Holly Energy Partners, L.P., last accessed October 22, 2018, op cit.)
As a result of Holly Energy Partners' growing financials, the partnership should have no problem covering its rising payouts. Going forward, management is targeting a distribution coverage ratio of 1.0 to 1.2 times.
The Bottom Line on Holly Energy Partners, L.P.
At the end of the day, keep in mind that Holly Energy Partners runs a fee-based business. It has signed long-term contracts with its major refiner customers. Those contracts often specify minimum payment obligations for volume, and may even come with revenue commitments. In fact, the partnership generates more than 80% of its revenue from long-term contracts or minimum commitments. The earliest contract that's up for renewal is in 2019 and only represents around 13% of total commitments.
Thanks to a stable, fee-based business model, Holly Energy Partners, L.P. is well-positioned to continue its success. And if the partnership can keep growing its financials, HEP stock's 8.5% yield could go even higher.