These Are the Highest-Yielding Consumer Staples Stocks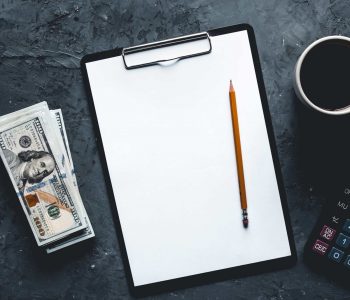 These Consumer Staples Stocks Pay Up to 7%
If you're like me, you've probably noticed today's rock-bottom yields.
In a bid to prop up the economy, the Federal Reserve has slashed interest rates to record lows. That has meant plunging payouts from corporate bonds, Treasury notes, and other fixed-income investments.
All of which is bad news for savers. Today, even a six-figure nest egg will only generate a meager amount of interest income. And thanks to the COVID-19 pandemic, analysts don't expect yields to rise anytime soon.
One possible solution: consumer staples stocks.
Investors have long prized these stocks for their reliable, recession-proof cash flows. Even in an economic downturn, people still need to buy food, brush their teeth, and clean their homes.
But the best part? Consumer staples stocks are often the highest-yield investments around.
Most of the companies in this sector operate in mature industries with limited growth prospects. That means management teams don't need to invest much in the way of new properties, plants, and equipment. As a result, almost all of their profits can flow straight to their shareholders.
To help get you started, I've highlighted a handful high-yield consumer staples stocks below.
As I always like to make clear in these types of articles, the list below doesn't constitute a series of "buy" recommendations. It does, however, serve as a great starting point for further research. Just be sure to do your own homework before picking any specific stock.
High-Yield Consumer Staples Stocks
| | | |
| --- | --- | --- |
| Company | Market Cap | Yield |
| B&G Foods, Inc. | $1.7 Billion | 7.1% |
| Vector Group Ltd | $1.7 Billion | 7.0% |
| Universal Corp | $1.2 Billion | 6.5% |
| Newell Brands Inc | $9.1 Billion | 4.3% |
| Coca-Cola European Partners PLC | $20.3 Billion | 3.8% |
| Kellogg Company | $21.7 Billion | 3.6% |
| General Mills, Inc. | $36.7 Billion | 3.4% |
| Conagra Brands Inc | $17.5 Billion | 3.1% |
| Archer-Daniels-Midland Co | $28.1 Billion | 3.0% |
| J M Smucker Co | $13.5 Billion | 3.0% |
(Source: Trading Central, last accessed November 29, 2020.)
As with any high-yield stock screen, the biggest payouts on the list don't always represent attractive investments. And that seems to be the case here.
Take Vector Group Ltd (NYSE:VGR), for instance. Competition from other marijuana and vaping product manufacturers have taken a bite out of Vector's sales. Those declining fundamentals already forced management to slash the company's distribution once last year. But given that Vector pays out almost twice as much in dividends as it generates in earnings, I wouldn't be surprised to see its distribution cut further still.
Newell Brands Inc (NASDAQ:NWL) serves as another example of the dangers of investing in high-yield stocks. To fund its 2016 acquisition of Jarden Corporation, management saddled the company's balance sheet with a large amount of debt. That backfired in spectacular fashion when sales and profit margins fell short of expectations. If Newell executives can't get a handle on a turnaround soon, investors could see more losses.
That said, you can find some interesting names on the above list.
Let me draw your attention to the highest-yielding name here: B&G Foods, Inc. (NYSE:BGS). The company owns a number of iconic household brands, such as "Green Giant," "Ortega," "Clabber Girl," and "Cream of Wheat." The pandemic-related lockdowns this year have sent the company's sales surging, due to people cooking more meals at home. As a result, the business has been generating more than enough in the way of profit to fund its seven-percent dividend yield.
General Mills, Inc. (NYSE:GIS) is another COVID-19 winner. Its sales have soared this year, with more people stuck eating at home. Booming profits allowed management to increase the company's distribution by four percent in October. General Mills is one of the few publicly traded companies to take such an action in 2020. And investors have good reason to expect more dividend bumps to be announced in the near future.
Bottom line: Rock-bottom interest rates have hammered income investors. But it's still possible to find respectable payouts among consumer staples stocks. The table above serves as a great starting point for further research.