Would Higher Mortgage Rates Spell Trouble for the Housing Market?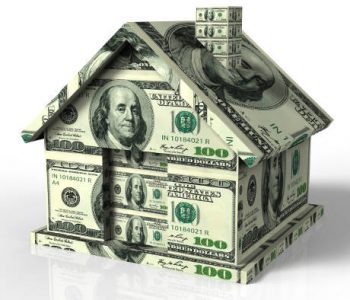 30-Year Mortgage Rate at Two-Year High
Mortgage rates have jumped.
For the most part of the last decade, our economy—including the housing market—has gotten comfortable with ultra-low interest rates. But now, things have started to change.
On Thursday, December 22, the Federal Home Loan Mortgage Corporation, better known as Freddie Mac, said that mortgage rates climbed again in the same week, reaching their highest levels in two years. (Source: "Mortgage Rates At Two Year High," Freddie Mac, December 22, 2016.)
The 30-year fixed-rate mortgage averaged 4.3% during the week, a 14-basis-point increase from the 4.16% the week before. This is a level that has not been seen since April 2014.
The 15-year fixed-rate mortgage also increased by 15 basis points, from 3.37% the week prior to 3.52%. That marked its highest level since January 2014.
The five-year Treasury-indexed hybrid adjustable-rate mortgage rose as well, from 3.19% the week before to 3.32%. A year ago, the average rate was 3.06%.
"A week after the only rate hike of 2016, the mortgage industry digested the Fed's decision and this week's survey reflects that response," said Sean Becketti, chief economist at Freddie Mac. "Following Yellen's speech last Wednesday, the 10-year Treasury yield rose approximately 10 basis points. The 30-year mortgage rate rose 14 basis points to 4.30%, reaching highs we have not seen since April 2014." (Source: Ibid.)
Note that the rise in mortgage rates might not stop just there. Citing improvement in the economy, the U.S. Federal Reserve raised its benchmark interest rates earlier this month by 25 basis points to a range of 0.50% to 0.75%. Although the Fed only raised rates once this year, it has forecast as many as three rate hikes in 2017.
A day ago, the National Association of Realtors reported that existing home sales in November were at a seasonally adjusted annual rate of 5.61 million, representing a 15.4% increase year-over-year and marking the highest reading since February 2007. (Source: "Existing-Home Sales Forged Ahead in November," National Association of Realtors, December 21, 2016.)
Moreover, the median existing home price for all housing types surged nearly seven percent from a year ago to $234,900.
With rising mortgage rates and rising prices, home buyers seemed to be rushing to close their deals.