These Are the Highest-Yielding Utility Stocks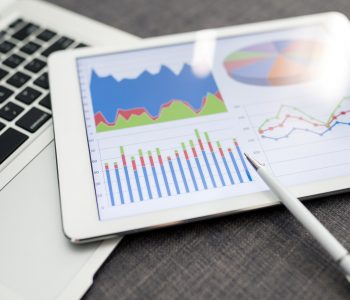 High-Yield Utility Stocks Pay Up to 8%
I know from talking to hundreds of investors that many of them have been struggling with today's rock-bottom interest rates.
You can blame it on COVID-19. In a desperate attempt to keep the wheels of capitalism turning, the Federal Reserve has slashed interest rates.
That has meant less income for savers. The payouts on Treasury bills? Zilch. Corporate bonds? Ditto. Savings accounts? Nadda. Money market funds? Nichts.
But there's still one tried-and-true place to earn respectable investment income: utility stocks.
Even in an economic downturn, people need to heat their homes, turn their lights on, and keep their TV aglow. For investors, that has resulted in a stream of reliable, pandemic-proof cash flows.
But do you want to know the best part? Utility stocks often sport the highest yields around.
You see, utility companies are in a relatively slow-growth industry. The companies have already built most of the plants, power lines, and transmission centers needed in the U.S. And because demand for electricity grows at a snail's pace each year, utility companies don't need to invest much in the way of new equipment.
This is actually a good thing. Because utility companies aren't constantly pumping money into their operations, they have plenty of funds left over to pay shareholders. And that's why it's not uncommon to find yields as high as four, six, or even eight percent in the industry.
To help you get started, I've highlighted a few high-yield utility stocks below.
As always, let me make one point absolutely clear: the list below doesn't represent a series of "buy" recommendations. It's never a great idea to buy a stock just because it popped up in a stock screen. A savvy investor would do a lot more digging into the business.
Stock screens do, however, constitute a great starting point for further research. I often turn to them when looking for new investment ideas. Just be sure to do your own homework before pulling the trigger on any specific stock.
Highest-Yielding Utility Stocks
| | | |
| --- | --- | --- |
| Company | Market Cap | Yield |
| Suburban Propane Partners LP | $953.0 Million | 7.9% |
| Spark Energy Inc | $337.0 Million | 7.6% |
| PPL Corp | $21.0 Billion | 6.1% |
| South Jersey Industries Inc | $2.3 Billion | 5.3% |
| OGE Energy Corp. | $6.3 Billion | 5.1% |
| FirstEnergy Corp. | $16.5 Billion | 5.1% |
| Atlantica Sustainable Infrastructure PLC | $3.9 Billion | 4.6% |
| Clearway Energy Inc | $6.1 Billion | 4.3% |
| NorthWestern Corp | $2.8 Billion | 4.3% |
| Consolidated Edison, Inc. | $24.3 Billion | 4.3% |
(Source: Trading Central, last accessed December 19, 2020)
Like I said, stock screens serve as a great starting point. And, as promised, you can see a number of interesting ideas in the above table.
Take Consolidated Edison, Inc. (NYSE:ED), for instance. The company has had a 45-year streak of consecutive dividend increases, easily earning it a spot on the elite list of S&P Dividend Aristocrats. And for the next three years, management has identified up to $12.0 billion in new investment opportunities. Combined with cost cuts and price increases, Consolidated Edison's soaring profits should mean growing dividends for the foreseeable future.
South Jersey Industries Inc (NYSE:SJI) is another case in point. Management has invested heavily in building up the company's regulated natural gas distribution system. And since the government, not the market, sets prices in this industry, South Jersey Industries generates almost bond-like cash flows. That has resulted in a respectable income stream for SJI shareholders.
Of course, any stock screen will turn up a few duds. That's especially true when you're looking through high-yield names. Extra-high payouts tend to signal problems in the underlying business.
Take a look at Suburban Propane Partners LP (NYSE:SPH). The propane industry has struggled through a series of warm winters and the introduction of natural gas heating, both of which have reduced demand for propane. Even worse, Suburban Propane Partners has saddled its balance sheet with a large debt load. That combination of factors has forced management to slash the payout to shareholders before. And given that SPH units trade near multi-year lows, I wouldn't be surprised to see Suburban Propane Partners' executives cut the distribution again.
Bottom line: You can still find lucrative income streams in today's market. You just need to do a lot more digging than before. And utility stocks are one of the best places to get started.