High-Yield Stocks: Oil "Toll Bridges" Yielding 6.1% to 11.8%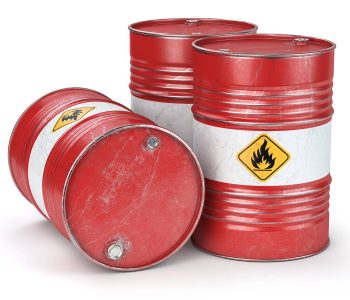 These High-Yield Stocks Pay Safe, Growing Dividends
Right now, there's a group of high-yield stocks with payouts between 6.1% and 11.8%.
These oil "toll bridges" enjoy steady demand, even in recessions. Their shares are easy to buy and sell; they trade on exchanges just like regular stocks.
For these reasons, I have featured them several times in my paid advisory Automated Income.
Long-time investors in some of these businesses have earned triple-digit returns. And behind the scenes, some of the smartest investors in the world have started building positions.
Want to know more?
The high-yield stocks I'm talking about are the country's energy pipelines. Nationwide, the industry's network spans more than 2.4 million miles—enough to travel to the moon and back three times. For owners, these properties can make for some lucrative income investments. (Source: "Where Are Liquids Pipelines Located?," Pipeline 101, last accessed January 13, 2020.)
As mentioned before, pipelines serve as the "toll bridges" of the energy patch. Rather than drilling for oil and gas, these companies are content to ship products between buyers and sellers. In exchange, they collect a fee on each barrel that flows through their network.
Moreover, pipelines often force customers to sign long-term contracts. Typical deals lock in customers for 10 years or more and include annual inflation adjustments. This means owners can literally circle the dates on the calendar years in advance for when they'll get paid.
As a result, pipeline revenues resemble bond coupons. While energy prices swing wildly from year to year, the volumes flowing through these businesses stay relatively consistent. That explains why these businesses make money whether oil trades at $20.00 or $120.00 a barrel.
What do pipeline owners do with all of these toll fees? For the most part, they pass them onto investors.
New pipelines cost billions of dollars to build. But once you have one up and running, it's not that expensive to maintain. Ongoing costs like maintenance and labor come in at just a fraction of sales, which means existing routes generate gobs of cash flow.
Those cash flows have ballooned in recent years. Thanks to America's shale revolution, the industry doesn't have enough infrastructure to actually ship, store, and process all of the barrels coming out of the ground. This puts pipeline owners in the position to jack up tolls and demand better payment conditions.
These conditions have turned pipeline partnerships into cash cows. In the table below, I've listed some of the largest publicly traded names in the business. As you can see, it's not uncommon for investors to earn upfront yields in the mid-single-digits.
High-Yield Stocks in the Oil Patch
| | | |
| --- | --- | --- |
| Company Name & Stock Ticker | Market Cap | Yield |
| Enterprise Products Partners L.P. (NYSE:EPD) | $63.3 Billion | 6.1% |
| Magellan Midstream Partners, L.P. (NYSE:MMP) | $14.9 Billion | 6.3% |
| Plains All American Pipeline, L.P. (NYSE:PAA) | $13.5 Billion | 7.7% |
| Energy Transfer LP (NYSE:ET) | $36.3 Billion | 9.0% |
| MPLX LP (NYSE:MPLX) | $28.5 Billion | 10.1% |
| Western Midstream Partners LP | $9.6 Billion | 11.8% |
(Source: Google Finance, last accessed January 13, 2019)
Of course, I'm not the first person to spot this opportunity.
Last quarter, U.S. Securities and Exchange Commission (SEC) filings revealed that billionaire George Soros had started building a stake in Enterprise Products Partners L.P. (NYSE:EPD) and Magellan Midstream Partners, L.P. (NYSE:MMP). (Source: "Hedge Fund – Soros Fund Management," Insider Monkey, last accessed January 13, 2020.)
Other hedge fund managers, including David .E. Shaw, Jim Simons, and T. Boone Pickens (just before he passed away), also invested in rival partnerships.
What do all of these smart-money investors see in these pipelines?
I'd say it means one thing. These oil toll roads are some of the best high-yield stocks in the energy industry. Savvy income investors might want to give these businesses a closer look.